Singapore retains title as world's busiest container port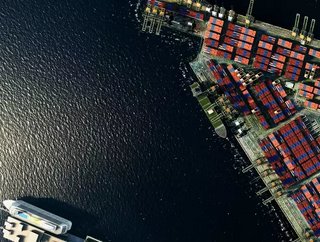 Port of Singapore defies global supply chain problems to remain buoyant
Singapore remains in pole position as the world's busiest container transhipment port. 
Figures released on Twitter by the Maritime and Port Authority of Singapore reveal the port handled a total of 37.5 million TEU in 2021 - up 1.6% on the 2020 figure. 
A TEU is a Twenty-foot Equivalent Unit, the measurement used to determine cargo capacity for container ships and terminals. It's derived from the dimensions of a 20-foot standardized shipping container
In total, Singapore handled 599 million tonnes of freight in 2021, higher than in 2020 but lower than in pre-pandemic times. Vessel figures for the port was 2.81 billion gross tonnage, marginally lower than that of 2020.
The four next-busiest ports - based on available data - are all Chinese: Shanghai, Ningbo-Zhoushan, Shenzhen and Guangzhou Harbor.
Singapore also announced as top bunkering port
Singapore also kept its position as the top bunkering port, registering a total sales volume of both conventional fuels and liquefied natural gas of about 50 million tonnes last year. Bunkering is the storage of petroleum products in tanks, for refueling ships. 
The latest news follows another accolade the port received, having been named as the world's leading maritime city for a fifth consecutive year DNV, the international accredited registrar and classification society headquartered in Norway.
Singapore's performance comes at a time when international shipping has been hit by pandemic-induced restrictions of movement and a shortage of labour.
The Singapore Registry of Ships is ranked among the top five ship registries in the world, with the total tonnage of ships under the Singapore flag standing at 92.3 million gross tonnage as of December 2021. Top is the Marshall Islands, followed by Panama, Liberia and Hong Kong.
In other ports news, the State of California is set to invest US$2.3bn in its ports, and supply chain infrastructure.
Earlier in the week, California Governor Galvin Newsom said the investment was needed in order to ease supply chain disruption.
Congestion at the ports of Los Angeles and Long Beach hit the headlines globally for much of last year, with container ships queuing for up to three weeks before entering port.
California to invest $2.3 billion in its ports
The proposed budget includes $2.3bn in supply chain investments, including $1.2bn for increasing goods movement capacity on rail and roadways that serve the ports and port terminals. These will include rail yard expansions, new bridges, zero-emission modernization projects, and $875m for zero-emission port equipment.
A further $110mn has been earmarked for worker training, $40mn for commercial drivers licenses, and $30mn for operational and process improvements.
"This funding will improve supply chain resiliency and will be used to leverage federal funding," said Port of Los Angeles Executive Director Gene Seroka.