MTA on strengthening supply chain relations: localism is back on the agenda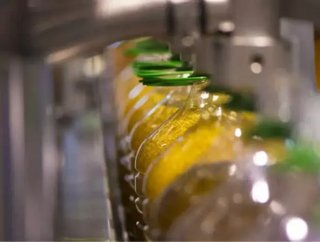 Writtenby Manufacturing Technologies Association (MTA) Director General, Graham Dewhurst (pictured below) ahead of MACH 2014, the UKs largest manufactu...
Written by Manufacturing Technologies Association (MTA) Director General, Graham Dewhurst (pictured below) ahead of MACH 2014, the UK's largest manufacturing show
With the dramatic decline in manufacturing demand that followed the economic crash of 2008, manufacturers worldwide learnt just how difficult it is to turn around a global supply chain at short notice. They also witnessed first-hand the financial implications of failure to do so.
This lesson has increased pressure on manufacturers to localise their entire ecosystem in order to minimise their exposure to supply chain risk. The further the distance between the parties in the supply chain, the harder it is to maintain close collaboration, communication, and trust – meaning greater exposure to risk.
Stronger relationships
For companies that rely on global supply chains, a more localised approach to procurement and an investment in local suppliers can lower logistical costs and ensure reliable access to goods and services. However, these benefits will not be realised unless companies are prepared to invest time and effort in nurturing stronger relationships with all their suppliers.
Relationships between large firms and their suppliers contain within them a tension between, on the one hand the need for large firms to have the security of supply that having options in the market gives them, and on the other, the need for smaller firms to have the certainty of a settled stream of work which they need to make investment decisions. 
Resolving that tension can only be achieved through a recognition of common interest and trust. Both can only be reached as a result of a relationship based on constant communication. One of the key aims of the UK Manufacturing Zone at MACH 2014 is to provide the opportunity for smaller manufacturers to network with blue chip companies operating in, among others, the automotive, aerospace, nuclear and medical sectors. As well as strengthening relationships between all levels of the supply chain, the UK Manufacturing Zone will provide smaller firms with valuable insight into the needs of OEMs and their future vision for supply chain manufacturing.
Communicating with clarity
Relationships based on trust and transparency are central to keeping the supply chain flowing and is the reason why informal contacts that are created at networking events like MACH 2014 can be so useful. Establishing the necessary communication paths, mutual understanding and respect however, entails more than simply telephoning or meeting with customers and suppliers every so often. It takes time and effort, close collaboration and effective two-way communication across the supply chain.
Suppliers must be clear about capacity and constraints – those who over-promise will soon be found out when the customer asks them to deliver. On the other hand, suppliers need clarity from customers on volume and schedule requirements in order to tailor production accordingly. Changed order dates and volumes cause problems, and if a manufacturer is not communicating effectively both upstream and downstream, then production will be out of sync with what is now required – something that can introduce considerable cost.
Rules of engagement
Entering into a well-designed contract from the outset helps cement a solid working relationship and establishes clear rules of engagement. Any issues surrounding penalties, litigation and NDAs can be addressed by making sure that the details of the contract are right for both parties.
The key is transparency between supplier and customer. Inevitable fluctuations in one part of the chain will be felt up and down it - sharing information at an early stage is essential so that potential pitfalls can be spotted and avoided.
When the unexpected does occur, conversations inevitably become more difficult. If time and money has been invested in a relationship, customers will be much more inclined to ensure that supplier relationship survives intact. As such, the value of a solid relationship based on agreed rules is most apparent during the stressful times when schedules change and place additional strain on the supply chain.
Maintaining close relationships and communicating regularly with supply chain partners ensures firms can gain a good understanding of not only their requirements, but also of how they build products and what their cost drivers are. Likewise, suppliers must consider the impact on their own business should a customer want to double their output but they are unable to respond in time – despite having signed a contract confirming they could.
In essence, the longer your supply chain, the more risk there is and the closer your suppliers are located to you, the easier it is to maintain close collaboration, communication and trust.
It is our hope that exhibitors and visitors alike will use MACH as an opportunity to forge closer relationships with their supply chain partners, which will pay dividends in the years to come.
About MACH 2014
MACH was established more than 100 years ago by the Manufacturing Technologies Association (MTA). It is the largest manufacturing event in the UK, attracting in the region of 450 exhibitors and more than 20,000 visitors. Taking place 7-11 April 2014 at the NEC in Birmingham, the biennial exhibition brings together the latest developments and best innovations to come from the manufacturing technologies sectors. New for this year, the UK Manufacturing Zone will showcase blue chip OEMs and tier one manufacturers including Airbus, Messier-Bugatti-Dowty and Rolls Royce. MACH provides manufacturers of all sizes and sectors the chance to network with key clients and prospects, gaining insight into their needs and future vision for the manufacturing supply chain. For more information visit www.machexhibition.com