Menlo Logistics keen to build on 2014 growth in South Asia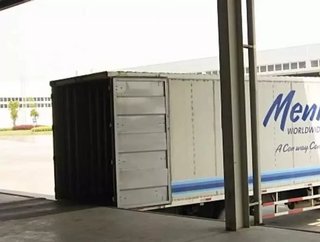 Follow @SamJermy and @SupplyChainD on Twitter.Menlo Logistics, the $1.5 billion global logistics and supply chain management subsidiary of Con-way, cont...
Follow @SamJermy and @SupplyChainD on Twitter.
Menlo Logistics, the $1.5 billion global logistics and supply chain management subsidiary of Con-way, continues to experience significant growth in the South Asia region in 2014 and is targeting increasing its presence in Thailand and Malaysia.
Robert Bassett, Menlo's Vice President of Marketing and Sales, said: "2014 has been an excellent year for Menlo in South Asia, where in the third quarter we experienced over 10 percent year-over-year growth.
"We've added 27 new projects so far this year and expanded our client base significantly, positioning us for a good start in 2015."
The growth trend was supported by major investments in new state-of-the-art facilities; one in Singapore's Benoi Sector as well as one in Shah Alam, Kuala Lumpur, Malaysia. Plus another multi-client warehouse that opened in Lakrabang, Thailand.
Collectively, the three new sites added 69,000 square metres of warehouse space across the region, bringing the total warehouse count for Menlo in South Asia to 35, and the total space under Menlo management to 392,000 square metres. 
Singapore's Emergence as Logistics Leader Remains the Foundation
Desmond Chan, Menlo's South Asia Managing Director, said: "Singapore's emergence as a regional logistics hub continues to provide the foundation for Menlo's growth in South Asia. Singapore has established itself as a strong regional hub as it is a time-tested and reliable centre of gravity for regional commerce."
Chan added that the continued development of Singapore's world-class port facilities and the shift of the existing port terminals to Tuas have the potential to generate even greater efficiencies for freight transiting Singapore and the region.
He said: "Several macro-economic trends also are benefiting the region. A growing population, increased affluence leading to a rise in consumption, an improving infrastructure and the development of new manufacturing capacity have also impacted the logistics marketplace positively.
"Generally, all countries in ASEAN and India show promising signs of growth. We currently have operations in five countries; Singapore, Thailand, Malaysia, India and Australia. We also focus on specialised services for key industries, which presently include automotive, high-tech, aerospace, consumer and industrial, and wine and spirits."
In 2015 Menlo will be expanding these capabilities into logistics solutions for health care and oil and gas development, as well as additional support for automotive and industrial customers in India and Thailand."
Menlo has a well-defined plan for moving forward in South Asia, including expanding into new vertical industries, refining its capabilities for current industries, and deploying its Lean efficiency and continuous improvement programs more deeply into the solutions it devises for customers.
California-based Menlo Logistics' services range from dedicated contract logistics to warehouse and distribution management, transportation management, supply chain reengineering and other value-added services including packaging, kitting, order fulfillment and light assembly through a strategic network of multi-client and dedicated facilities.
For more information, please visit: http://www.menlologistics.com/en/news/press-releases/menlo-logistics-keen-to-build-on-2014-growth-in-south-asia