Seoul and Wellington strike logistics deal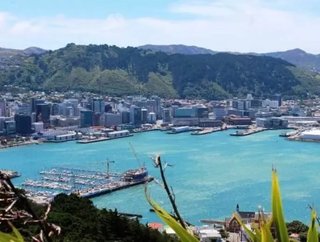 Follow @SamJermy and @SupplyChainD on Twitter.New Zealand and South Korea have struck a free trade deal allowing more students from the Asian country to...
Follow @SamJermy and @SupplyChainD on Twitter.
New Zealand and South Korea have struck a free trade deal allowing more students from the Asian country to live and work in the South Pacific Island nation, in return for improved access for farm exports.
The Free Trade Agreement (FTA) announced at the weekend between the two countries, which trade around $3.2 billion in goods each year, will enable New Zealand to better compete with other countries in its sixth-largest export market and improve the supply chain synergy between the two countries.
Prime Minister John Key said in a statement: "The FTA will put New Zealand exporters back on a level playing field with competitors from Korea's other FTA partners, such as the United States, Chile and the European Union."
South Korea's Ministry of Trade, Industry and Energy said in a statement the deal would improve access for South Koreans, mostly students, to service-sector jobs and learning opportunities in New Zealand.
The deal provides for eventual elimination of limited remaining tariffs on South Korea's top exports to New Zealand, including fuel, vehicles and machinery, as well as iron and steel products and home appliances.
The deal comes just after South Korea effectively reached an agreement with China last week to lower or remove tariffs on mostly goods trade between the two neighbouring industrial giants. New Zealand exported around $1.6 billion in farm products and industrial goods to the Asian country in the past year, while importing roughly a similar value in refined oil, cars and electronic equipment.
About two-thirds of New Zealand's exports comprise logs, dairy, meat and other soft commodities, which are marketed as being produced in a clean, natural environment.
Meat exporters welcomed the agreement, as it would eventually phase out a 40-percent tariff slapped on New Zealand products versus U.S. products, which are taxed at 32 percent and are decreasing under a trade deal signed in 2012.
James Parsons, Chairman of industry body Beef and Lamb New Zealand, said: "We're now at a tariff disadvantage with the United States, which has made it very difficult for importers of grass-fed New Zealand beef, who are starting to get priced out of the market."
New Zealand shipped $110.3 million in meat products to South Korea in 2013, including short ribs popular for barbecue dishes, making it the country's fourth-largest export to the country. Without the agreement, New Zealand could have been squeezed out of the South Korean market, Parsons added, given that the Asian country has recently negotiated free trade deals with Australia and Canada.
"There's a real concern that other competitors are also looking at getting better access," Parsons said. "We would have had to walk away from the market if we didn't get this over the line."