Looking for a smooth festive supply chain?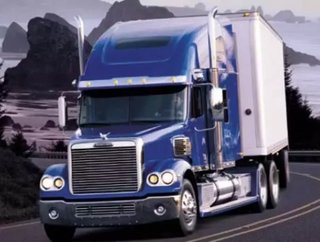 The critical areas for ensuring your organization does not fall foul of 'golden quarter plights are aligning promotion and production, according...
The critical areas for ensuring your organization does not fall foul of 'golden quarter' plights are aligning promotion and production, according to supply chain consultancy firm Crimson & Co.
As the festive season creeps closer, supply chain organisations, especially those operating within the retail sector, are ramping up their processes in order to cope with the huge influx in demand.
Pushing the supply chain to its limit, there is lots and stake over the Christmas season, in order to avoid a major retail casualty for the client.  
Depending on the sector, Christmas supply plans can be put in place anywhere between 2 weeks before Christmas, to 18 months before. Requiring military planning and organization, Christmas is often negatively characterised in the supply chain – often with trucks being unavailable, warehouses at full capacity and product flows up to double normal rates.
Crispin Mair, Founding Director, Crimson & Co comments: "Christmas supply chain planning is no mean feat and every year, organisations face the challenge of getting supply and demand aligned. The key to ensuring this is a success lies in two areas.
The firm has two key stipulations which contribute to a successful seasonal supply chain, insisting that the Christmas rush should be a part of every supply chain firm's long-term plan. According to Crimson & Co, seasonal planning must form an intricate part of the medium and long range business planning, which done properly involves a robust S&OP process with full business engagement. Collaboration with key customers in order to understand their Christmas promotional and sales plans, as well as their inbound plans is vital, as this needs to be aligned with projected product availability.
"Every year, there is much talk about when the peak-shopping day will be or when 'Mega Monday' will fall. Organisations therefore need to make the right decisions on which day consumers will be shopping, through which retailing channel, and which products and promotions will drive maximum profit. If forecasted incorrectly, these challenges can cause queues, stock-outs of critical items and potential huge losses in revenue," explained Crispin.
"The normal 'linear planning' of mechanically turning forecasts into production plans is replaced during the festive period with contingency planning. Organisations should turn to understanding the risks, keeping the optimum mix of responsiveness to capacity and inventory, track sales developments and respond to the unexpected", he added.