The Long Haul: Midwest flooding's supply chain impact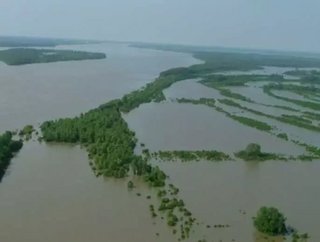 Before you read this, check out the upper-right hand corner of this page to view this article in our digital reader. Trust us, it's way cooler! Str...
Before you read this, check out the upper-right hand corner of this page to view this article in our digital reader. Trust us, it's way cooler!
Strictly speaking in terms of supply chain disruption, you'd probably think the earthquake and subsequent tsunami that rattled Japan in March were more disruptive than the severe flooding that affecting the United States in late spring.
And while a case can certainly be made for the Japan disaster's breadth of impact, one lawyer that's worked extensively with the floods that impacted the Midwest thinks the two natural disasters can be differentiated.
FLOODING STRIKES IN MEMPHIS
"While the Japan disaster had a much more severe impact on certain industries like the automotive sector, the Mississippi River flooding has had a more broad impact industry-wise," Gilbert LLP lawyer Jonathan Cohen said.
The extent of damages from this year's floods closely compare to the Great Mississippi and Missouri Rivers Flood of 1993, which caused $15 billion in damages and affected 320,000 square miles.
The flooding has caused a major supply chain disruption throughout the middle of the U.S., and while the worst is probably over, Cohen said that he could see supply chain disruptions "potentially" spilling into 2012.
Illinois, Tennessee, Missouri, Arkansas, Mississippi and Louisiana were the hardest hit from the floods, but the natural disaster's impact is being felt further away than that.
"I keep hearing about concerns as far up as Minnesota," Cohen said. "This affects companies very broadly, because the Mississippi River serves as a supply chain transportation vehicle for companies that reside on the river. What we're seeing could have a very serious affect not only in the U.S. but also beyond."
Cohen admits that farming and agricultural concerns "jump to the top of the list" when discussing the flood's industries that are suffering the greatest impact, but every major company near the Mississippi River that sources or ships is potentially affected.
"Shipping down the Mississippi River is relatively inexpensive compared to shipping by truck or train," Cohen said. "Companies from many industries are spending on mitigation costs."
Many companies have insurance policies against such natural disasters as a sort of risk management, but, as Cohen points out, "Insurance companies have the tendency to not immediately write a check when a claim is made."
History tells us that this will happen again, so what can companies do to better protect themselves? According to Cohen, the best place to start is by understanding your insurance policy, and having systems in place to track all costs and damages incurred by a natural disaster.
Having a sound plan and all the information in place could make all the difference in being compensated or not compensated by a supply chain disaster in the long haul.
"Contingent business interruption coverage isn't an area where there has been a lot of litigation," Cohen said. "The case law is relatively light, so companies should be prepared for that."