Logistics rail, road and sea news & views round-up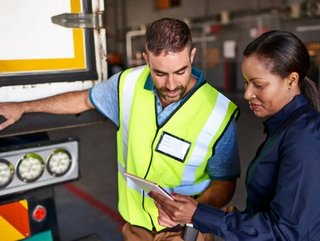 US transportation costs fall, cooling inflation; Haifa Port sold for $1bn; New Greece-Bulgaria rail link marks pullulation of Euro railways
US transportation costs fall, cooling inflation
The latest supply chain data shows that the overheating transportation sector cooled during December 2022.
The Logistics Managers' Index (LMI), a monthly survey of US supply chain executives shows that 'transportation utilisation' shrank for the first time since April 2020, while transportation capacity – although still expanding – is doing so at a slower rate.
"With warehouses largely full of product before the start of the holiday season, less transportation than usual was needed to push goods forward at the last minute," the report said.
"With carriers able to cover the majority of volume through previously contracted capacity, spot market prices continue to stay low," the report continued.
"The dip in utilisation was likely due to upstream firms at the wholesale level having nothing to ship, while downstream firms continued to use more expensive last-mile delivery services."
Aggregated supply chain costs – inventory, warehousing and transportation – did rise but at the lowest rate of growth for more than two years.
The report concluded: "Much of the recent slowdown in US inflation can be traced back to the reduction in logistics costs. While the Federal Reserve may get the lion's share of the headlines for battling inflation, it could reasonably be argued that it is in fact the efforts of supply chain professionals who have led the charge to tamp down inflation through the last nine months of 2022."
Haifa Port sold for $1bn
India's largest integrated ports and logistics company, Indian Adani Ports and Special Economic Zone, has teamed up with Israeli company Gadot Chemical Terminals to buy Israel's Haifa Port for US$1.15bn, reports Port Technology.
Previously state-owned, Haifa Port in northern Israel is the largest of the country's three major international seaports.
Adani Ports will hold a majority 70% stake, with Gadot holding the remaining 30%.
The process of the sale of Haifa Port has taken five years, with the privatisation part of an initiative aimed at increasing competition, boosting services, supporting importers and reducing the cost of living.
Greece-Bulgaria rail link marks pullulation of Euro railways
New Greece-Bulgaria rail-link announced A new railway line linking northern Greece and Bulgaria to the Romanian border has been rubber-stamped.
The Sea2Sea rail link will provide a railway corridor connecting the Greek ports of Thessaloniki, Kavala and Alexandroupolis to the Bulgarian Black Sea ports of Varna and Burgas, while extending to the port of Ruse located on the Danube and the Bulgarian-Romanian border, reports railfreight.com.
Greece and Bulgaria will establish a joint company to manage the project, with Greece investing an estimates 4bn euros in railway projects in its territory.
Work on the project is expected to be complete by 2028. The project marks the pullulation of rail as a mode of freight transport, a development McKinsey called for in a 2022 report.