Lean, mean and emerging from the recession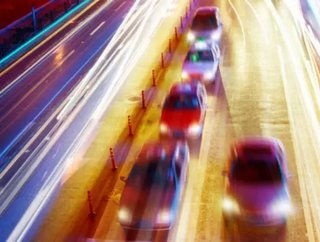 All the signs suggest that those economies worse hit by the global financial crisis are finally emerging from the recession, but leaner, streamlined su...
All the signs suggest that those economies worse hit by the global financial crisis are finally emerging from the recession, but leaner, streamlined supply chains will face new issues as the pace picks up.
Erwin Hermans, (pictured) Vice-President of Supply Chain Solutions at multinational electronics manufacturing service provider Celestica, is advising caution due to the cyclical nature of recessions, but is excited about the prospects going forward for those companies that took advantage of the situation to improve their operations.
Hermans, whose vast experience sees him advise companies across the globe from his prime position within Celestica's $6 billion-plus operation, said: "Companies have got leaner, I would argue though, they have not all necessarily become streamlined.
"This is where two companies in an identical situation will differentiate from each other, the company that has cut for the sake of cutting and the other that truly has taken advantage of the situation to get better and come out of this a lot stronger.
 "A good example would be the telecom networking industry. Through the downturn, networking equipment manufacturers have leaned out their balance sheets by reducing inventory. 
"As the economy recovers, a renewed focus on working capital is required to ensure that ample supply – inventory – is positioned to meet increased demand.
"Manufacturers that have slashed inventory to achieve better balance sheet based on analytical models will be in a position to ratchet up inventory in line with increasing demand.
"Manufacturers that have 'arbitrarily' slashed inventory, and don't have the right analytical models and processes in place, will be struggling to ensure that the right supply is matching demand."
Back to basics
With businesses growing again, Hermans feels it is time for companies to go back to fundamentals.
Leaner firms that outsourced functions during hard times must consider whether they need to build out their own supply chain team and capabilities.
For example, by buying software and implementing IT infrastructure and processes to be better prepared for the growth ahead with the lean team they have, or look for partners to help them get where they want to be.
Hermans said: "The types of roles that remain, that haven't been outsourced, tend to become more complex, more global. Outsourcing has added complexity to the supply chain in many ways.
"You have to fundamentally believe there are process areas where a partner can help you better achieve your operational objectives than you can."
Secret sauce
Therefore, said Hermans, collaboration and synchronisation is the answer. Supply chain as a discipline hasn't really changed, but, with it becoming ever more complex, aligning the vast number of partners will be key.
Hermans said: "What we are seeing, with it being more global and complex from the number of partners that make up a supply chain, is that synchronisation and collaboration across the supply partners is where the secret sauce is.
"The company that gets that right is going to be at an advantage, because in the end you are still solving the same problem.
"You don't want too much inventory and you want your forecast to be as accurate as possible, but in the end, when you tie all that together for your entire supply network, that is where you can truly differentiate.
"I think that is where a lot of the focus in the next five to seven years is going to be, from a truly supply chain evolution perspective."
Getting together
Happily, Hermans and colleagues are seeing clients begin to recognise that collaboration with supply partners is a greater part of the answer to problems than it was in the past.
Collaboration and communication between customers and suppliers, said Hermans, seem to be naturally evolving out of necessity, especially since a lot of production has been outsourced.
He said: "Customer satisfaction depends on your supply base more than ever.
"When you are in a leaning out period demand is going down so you address other problems than meeting customer needs, like focusing on cost and inventory.
"Now you shift that to customer satisfaction and on-time delivery, you can't afford to lose control, but you are recognising that your supply base really owns a lot of the answers to your challenges because you have outsourced that production to partners.
"This will be met the hard way, as it always is, but it sets us up  for an evolution in supply chain as a differentiator, for customers and supply partners to get together to make a difference going forward."
A word of caution
The danger will be that businesses stop looking at the fundamentals of their operation as the pace picks up, and Hermans is cautioning to not get too excited as another recession will inevitably happen down the line.
But he is optimistic that for those who have learnt the lessons of recent years, the opportunities are huge.
"I am actually fairly convinced that the capabilities with cloud, big data and analytics are going to help better anticipate changes and challenges in supply chain rather than having to react to it," he said.
"So in theory the ability to bring information together to make decisions has gotten a lot better in the past five to seven years."