Supply Chain Risk Management
Supply chain experts share insight on Ukraine war effects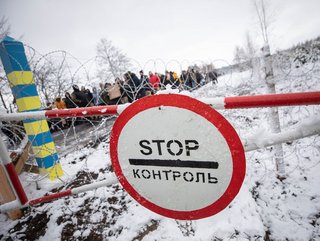 SIG CEO Dawn Tiura, Keelva CEO Alan Holland and Bob Maley, CSO of Black Kite, discuss the complex effects on supply chain of the war in Ukraine
Three leading figures from procurement, supply chain and cyber security share their views on the complex knock-on effects of the war in Ukraine for supply chains
Dawn Tiura is President and CEO of Sourcing Industry Group (SIG), a membership association for sourcing and outsourcing professionals.
MOST people don't realise how intertwined and complex global supply chains are. Russia's invasion of Ukraine cut off entire regions - entire countries - that depended on Ukraine's goods. What's more, the resulting sanctions against Russia have fractured supply chains that depended on the minerals and commodities that only Russia has.
For example, Russia is the world's number one provider of Nickel and the number one provider of Pallidum, which are both necessary components to manufacturing semiconductors — a supply chain that was already experiencing shortages.
The world is at risk of a manufacturing shutdown. If Russia stops exporting critical minerals and commodities, manufacturing will be in dire circumstances. Sanctions against Russia could also cut off the USA and Europe from petroleum and platinum, which will seriously disrupt global energy supplies.
The airspace ban has had a huge impact on freight transportation. President Biden recently announced a crackdown on ocean freight carriers charging inflationary prices, ironic timing, since the airspace ban will likely drive ocean freight prices higher than ever.
With air cargo forced to go many extra miles to avoid the ban over Russian airspace, both air and ocean shipping will become considerably more expensive – and that added cost will be passed down to consumers.
Alan Holland is CEO and Founder of Keelvar, a provider of intelligent-sourcing automation for procurement teams. He is a former lecturer in AI at University College Cork
THE Russian invasion is sending shocks across the global supply chain. The invasion is worsening the semiconductor chip shortage. Ukraine is a leading producer of neon gas, a critical substance used in the manufacturing of computer chips.
In order to avoid 2014's fiasco – when Russia annexed Crimea, and prices for neon gas increased by 600% – the White House is urging chipmakers to source alternative suppliers.
But diversification won't be simple. Neon gas comes almost exclusively from Russia and Ukraine, with the two countries producing half of all of semiconductor-grade neon.
Companies unable to navigate sudden changes and disruption are sure to get sucked into the chaos.

Bob Maley is CSO of Black Kite a company specialising in third-party cyber-risk intelligence. He was formerly Head of PayPal's Global Third-Party Security & Inspections team.
EXPECT to see an increase in cyberattacks, as Russia's invasion of Ukraine intensifies. These attacks will extend beyond Russia and Ukraine - geographical distance does not make a company safe.
Russia may retaliate against the US and other countries, for the sanctions they've imposed. Criminals will also use the crisis to their advantage and actively look for opportunities to capitalise on the global chaos.
One area of particular vulnerability is supply chain. Recently Toyota suspended domestic factory operations because a supplier was hit by a cyberattack after Japan joined Western allies. Although it's unknown if the attack was related one thing is certain: hackers saw the opportunity to infiltrate a key third-party in a global organisation's supply chain. We expect attacks like this to rise in the coming weeks.
Like most things in supply chain, you are only as strong as your weakest link. To avoid major disruption, supply chain and IT leaders must monitor the cyber health of third-parties 24/7. Without accurate insight into a supplier's susceptibility to ransomware, you could be next in line for attack.
Technology can help quantify the risk in your supply base, depict its potential impact on your business, and formulate a plan for proactive mitigation.