Institute's Awards for Excellence in October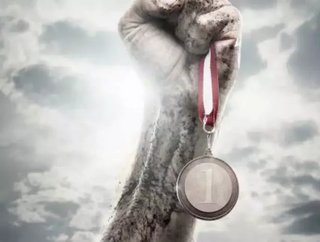 Follow @JosephWilkesWDM The CILT(UK)s Annual Awards for Excellence, which aim to recognise achievements, encourage the highest standards and take a pro...
The CILT(UK)'s Annual Awards for Excellence, which aim to recognise achievements, encourage the highest standards and take a professional approach to the practice of logistics and transport, will be held on Thursday, October 24.
The awards are billed by organisers as a way of identifying those organisations and individuals whose performance has been outstanding, a sign they are leaders in their field.
The idea is that regardless of the size of the organisation, excellence is achievable, and the institute actively encourages entries from organisations of all sizes and sectors.
Pall-Ex and Cooper Parry have been shortlisted as part of the CILT Annual Awards for Excellence.
The European palletised freight network has been nominated as part of the Information Management category for its work with business advisers Cooper Parry on the launch of NAVistics.
Integrated with Pall-Ex's own TWINE IT system, NAVistics provides a fully functional ERP (Enterprise Resource Planning) solution for SME hauliers and logistics companies.  
Director of IT at Pall-Ex Sean Sherwin-Smith, said:
"For NAVistics to gain recognition from the industry it was designed to help, is obviously hugely rewarding.
"Since launching in January, it has already made a difference to many in the sector, bringing about savings of up to £20,000 in operational costs for individual businesses."
Vicky Playford, IT Director at Cooper Parry, said "We are delighted that Navistics has been shortlisted as a finalist in such prestigious awards. We spent a lot of time identifying what logistics operations need and produced a product that is inherently scalable, so we can sell it out of the box with very rapid deployment.  We'll continue to develop the product in line with what our customers say and want."
The winners of the CILT Annual Awards for Excellence will be announced 24 October at the Lancaster London Hotel.
The Annual Awards Dinner will be held at the Lancaster London Hotel at which the winners will be announced and the awards will be presented. The event is attended by finalists, sponsors, members and their guests and offers one of the year's good networking opportunities where individuals, companies, clients and guests mix with like-minded professionals and meet the best within the industry.
You can book a place by calling Tara-Chelise Betts on 01536 740151or email [email protected]  
For sponsorship opportunities call Allison Glandfield on 01536 740125 or email  [email protected]

Award categories:
Young Manager of the Year
Sponsored by Pertemps

Finalists:
• Neil Cartwright, Operations Manager, Supplier Fulfilment Direct, Argos
• Byron Hughes, Ambient Fleet Commercial & Financial Accountant, Stobart Group
• Stephen Robbins, Logistics Strategy Leader, Laing O'Rourke
 

 

Supply Chain Best Practice
Sponsored by Unipart Logistics

Finalists:
• McDonald's UK and Martin Brower UK
• Queen Elizabeth Hospital Birmingham NHS Foundation Trust
• Spirit Pub Company & Kuehne + Nagel
 

 

Freight Transport Best Practice
Sponsored by Toyota Materials Handling (UK)         

Finalists:
• DB Schenker Rail UK (Hams Hall to Domodossla Service)
• DHL Supply Chain and BAT
• United Biscuits Limited
                                                                                             

 

Warehouse Operations
Sponsored by Hays Logistics

Finalists
• Briggs Equipment UK
• Partner Logistics
• Unipart Technology Logistics (UTL)

                                                           

 

Passenger Transport Best Practice                                                
Sponsored by GHD

Finalists:
• First Great Western
• ScotRail
• Sheffield Bus Partnership
 

Transport Policy, Planning and Implementation
Sponsored by Tachograph Analysis Consultants

Finalists:
• Carmarthenshire County Council 
• Mace Group
• Mott MacDonald 
 

Information Management
Sponsored by de Poel

Finalists:
• CrossCountry 
• Cooper Parry/Navistics/Pall-Ex
• Procurator
 

 

Safety
Sponsored by Yusen Logistics (UK) Ltd

Finalists:
• Asda
• DHL and Home Retail Group
• United Biscuits Limited
 

 

Environmental Improvement
Sponsored by Road Haulage Association

Finalists:
• Arla Foods UK
• Elddis Transport (Consett) Limited
• United Biscuits Limited
 

 

Development of People
Sponsored by de Poel

Finalists:
• CrossCountry
• Norbert Dentressangle Logistics
• RAF Brize Norton
 

Logistics and Transport Journalist
Sponsored by Norbert Dentressangle

Finalists:
• Paul Clifton, piece for BBC News 
• George Muir, writing in Passenger Transport magazine
 

 
Other Awards to be presented at the evening include:-
CILT(UK) Certificate in Logistics and Transport Student of the Year         
Sponsored by Page Personnel Logistics 

 

 

 CILT(UK) Diploma in Logistics and Transport Student of the Year
Sponsored by Michael Page Logistics
 

 

The Sir Robert Lawrence Award
Sponsored by DHL Supply Chain