Greener logistics on the agenda at event tomorrow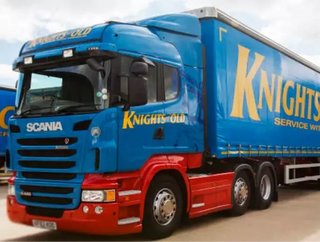 Northamptonshires thriving logistics sector will convene at Northamptonshire Enterprise Partnerships (NEP) Costs & Carbon Saving seminar tomorrow t...
Northamptonshire's thriving logistics sector will convene at Northamptonshire Enterprise Partnership's (NEP) Costs & Carbon Saving seminar tomorrow to discuss how to develop greener, more sustainable logistics in the county. 
Hosted by NEP and the University of Northampton in conjunction with the Chartered Institute of Logistics and Transport, the event will take place at the University of Northampton Business School.
With sustainability a key priority in the sector, the event will provide a forum for Northamptonshire's leading logistics businesses to learn from each other, develop strategies and share best practice. 
The event will focus on case studies from companies that have successfully used technologies such as kinetic ramps, dual fuel engines and electric vehicles to reduce the environmental impact of their activities.
To coincide with the event NEP has developed an online interactive map to showcase the 1,400 logistics and transport businesses that currently operate in Northamptonshire, employing over 27,000 people countywide. The map also highlights the infrastructure and accessibility of Northamptonshire which makes it the UK's leading logistics hub, attracting significant presence in the county from companies such as Eddie Stobart, Knights of Old, Yusen Logistics and Norbert Dentressangle.
The Costs & Carbon Saving seminar has been developed by NEP as a direct result of requests from logistics businesses in the county to hear real-world experiences of implementing green technologies. Aiming to work together to reduce energy and achieve sustainability goals, members of one of NEP's Industry Focus Groups wanted to understand the benefits and challenges of sustainability technologies from companies that have already implemented them.
Tim Bagshaw, (pictured above, right) Head of Investment at Northamptonshire Enterprise Partnership said: "The interactive map we've created clearly demonstrates the strengths of Northamptonshire as a key location for logistics businesses. Events such as the Cost & Carbon Saving seminar exemplify the added benefits and business support services on offer to help the logistics industry invest and prosper in Northamptonshire.
"Developing a green and sustainable future for the logistics industry is vital to its on-going success. The proactive approach to sustainability demonstrated by the seminar reflects the innovative and collaborative nature of the sector in the county, and why Northamptonshire continues to offer one of the most attractive locations for logistics companies."
To view the map visit www.northamptonshireep.co.uk/the-logistics-interactive-map/