IATA provides gloomy outlook for air freight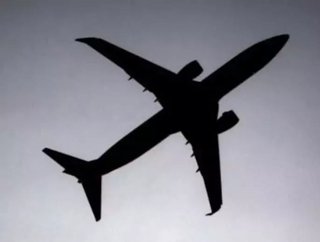 The International Air Transport Association (IATA) provided a gloomy outlook for Septembers global traffic today, with figures showing a continued slow...
The International Air Transport Association (IATA) provided a gloomy outlook for September's global traffic today, with figures showing a continued slowdown in the rate of traffic growth.
Despite encouraging passenger results, demand growth for air cargo showed increasing weakness, displaying just 0.6 percent year on year growth.
According to IATA, the growth trend in air travel started to flatten in the second quarter, with no growth in the passenger market between April and August. The year-on-year comparisons are now also starting to show slower rates of growth.
SEE RECENT STORIES FROM THE WDM CONTENT NETWORK:
Businesses 'Go for Gold' in the FLTA challenge
Air France profit in third quarter despite cargo decline
Royal Mail announces £75mil expansion
In September, passenger travel increased 4.1% on a year ago, down on the 5.3% year-on-year growth rate in August and well below the 6% average growth rate seen throughout the first half of the year.
The minor 0.6% year-on-year growth posted for air cargo is less significant than the 0.6% fall in air freight volumes between August and September which is more indicative of the trend. This is the second notable month-on-month fall in air freight growth in as many months, which has eroded the stability in volumes achieved earlier in 2012. Capacity was trimmed 0.6% compared to year-ago levels. This strengthened the freight load factor slightly to 45.6% from 45.1% a year ago.
Tony Tyler, IATA's Director General and CEO said:"A 'two-speed' recovery is emerging into a 'multi-speed' reality. Carriers in China, Latin America and the Middle East are growing strongly. Europe's airlines are experiencing profitless growth in a strategy to manage high fixed costs and taxes. In Africa the challenge is to turn growth opportunities into profits. But for North American airlines the focus is on tightly managing capacity in order to optimize profits in a slow to no-growth environment. Asia-Pacific carriers outside of China are a mixed bag. Robust growth in China is being tempered by faltering markets in Japan and India," said
Air Freight: A detailed breakdown
Air freight demand rose 0.6% compared to September 2011 but declined 0.6% month-on-month, eroding the small gains seen in August. All the major regions experienced year-on-year declines. The introduction of new consumer products such as the iPhone 5 could offset some downward pressure from the weak business environment.
Asia-Pacific carriers saw a 1.6% decline in demand in September compared to the previous year. This is an improvement over August, when demand dropped 5.3% but still no progress compared to a year ago. Capacity dropped 3%. North American airlines had a 1.1% drop in demand, against a 3.1% drop in capacity. The load factor climbed 0.7% points to 35.2%. European airlines had a 0.4% decline in traffic, but capacity climbed 1.2% and the load factor dropped 0.7% points to 45.6%.
Middle Eastern carriers had a 16.3% rise in traffic on a 6.9% rise in capacity, pushing up the load factor 3.8% points to 46.1%.
Latin American airlines' demand slipped 1.6% while capacity jumped 9%, resulting in a load factor of 37.8%, down 4.1% points.
African carriers saw a 4.1% rise in demand with capacity up 1.4%, raising the load factor 0.6% points to 24.1%, the lowest for any region.
The Bottom Line: "Tough times deliver innovation. High oil prices have turned fuel management into a fine art of conserving every last drop. Consumer demand for convenience and simplified process supported the development of a whole new way to travel facilitated by e-tickets, bar-coded boarding passes and kiosk technology. And the recent approval of the foundation standard for a New Distribution Capability (NDC) means that travelers are set to benefit from a revolution in airline retailing," said Tyler.