Amazon Purchases New Planes To Bolster Airfreight Capacity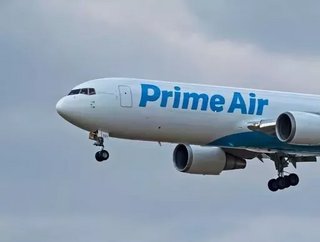 Amazon expands its air logistics capabilities through the purchase of eleven new planes, alleviating supply chain pressures elsewhere...
According to a recent Amazon , the purchase of 11 new Boeing 767-300s, four of which are from WestJet, and seven from Delta, will be added to its cargo fleet over the next two years. The move marks the first time the once-upon-a-time bookseller purchases rather than leases aircraft to beef up its quickly expanding air freight capacity.
"Our goal is to continue delivering for customers across the U.S. in the way that they expect from Amazon, and purchasing our own aircraft is a natural next step toward that goal," Sarah Rhoads, the vice president of Amazon Global Air, said in a statement.
"Having a mix of both leased and owned aircraft in our growing fleet allows us to better manage our operations, which in turn helps us to keep pace in meeting our customer promises."
The four aircraft purchased from WestJet are currently undergoing passenger to cargo conversion and will join Amazon Air's network in 2021, with the seven planes from Delta set to enter Amazon's air cargo network in 2022. By the end of next year, Amazon expects to have more than 85 planes in service, a spokesperson said.
"We've also expanded operations for Amazon, where we began flying three additional 737 freighters since September," Atlas Air CEO John Dietrich said. "We're now operating eight, 737s for Amazon, complementing the large fleet of 767s that we have with them."
One Small Step Towards the General Package Delivery Market?
A 2020 report, " " indicated that Amazon is looking to expand its fleet to 70 aeroplanes by 2021 and could grow to 200 planes in 7-8 years. And that "the growth of Amazon Air is a cornerstone of the retailer's push to expand its presence in the overnight and two-day home delivery market, a segment that has long been dominated by FedEx, UPS, and the United States Postal Service. 
More interestingly, however, the report suggests that perhaps the "steady flow of investment to expand Amazon Air paves the way for the retailer to both reduce reliance on FedEx, UPS, and USPS and— eventually—possibly enter the general package delivery market.
The deals represent the second time Amazon takes advantage of a depressed, buyer-friendly market. Not a bad play.