Air Cargo Demand Surges in Face of Passenger Downturn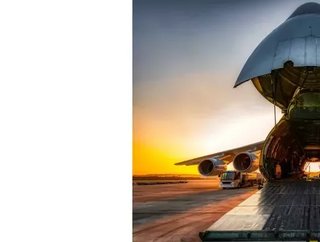 At the height of the pandemic, air cargo transportation firms have seen a huge surge in demand, to assist struggling global supply chain networks...
Airlines which have the required facilities and certifications have been enjoying a huge surge in demand for air cargo transportation, despite the Covid-19 related passenger downturn this year, it has been revealed.
Not all passenger aircraft carriers are able to take advantage of this opportunity to capture increased air cargo volume, but those who do are getting much-needed trade in what is turning out to be one of the most difficult periods of economic strife in living memory.
One such company is Virgin Atlantic's cargo division. Dominic Kennedy, Managing Director at Virgin Atlantic Cargo, said: "Since the start of the Covid-19 pandemic, has played a vital role keeping global supply chains running and transporting essential goods around the world. We are continually innovating, bringing in new destinations in line with the demand to expand our cargo only offering."
Although the UK government restrictions on travel may mean that passenger flying has decreased this month, Virgin Atlantic's cargo business continues to go from strength to strength. The airline is set to fly over 800 sectors in November – nearly 60 per cent are cargo only. This represents a 14 per cent increase in cargo-only flying month on month, highlighting the airline's quick reaction to a rapidly changing external environment. Virgin Atlantic Cargo's charter service continues to be in demand from customers worldwide. Since the airline operated its first cargo-only service in March, it has gone on to fly over 330 cargo only charters.
Perhaps unsurprisingly, the industry-leading Middle East airlines are among the frontrunners looking to provide cold chain pharmaceutical logistics in the effort to supply the world with the Covid-19 vaccine. Distribution of the vaccines in the region will be a joint effort between a recently formed group of transport entities, called the Hope Consortium. The vaccines will be stored in Abu Dhabi Ports Company facilities, and then delivered by Etihad Cargo, the first Middle Eastern carrier to gain IATA's (CEIV) certification for pharmaceutical logistics.
Tony Douglas, Group Chief Executive Officer, , said: "With two-thirds of the world's human footprint within a four-hour flight of Abu Dhabi, the UAE capital's investment in technological expertise and world-class infrastructure facilities means we can serve as a global logistical hub too, and for, the world.
"We are already managing all anticipated shipment elements through our dedicated COVID-19 vaccines workforce," Douglas added. "A dedicated pharmaceutical handling facility to accommodate increased capacity at our Abu Dhabi hub is also currently under review, as well as additional thermal covers and enhanced capabilities at origin stations based on established pharma trade lanes and specific requests."
The British International Freight Association (BIFA) meanwhile reported that although worldwide volumes by more than 18 per cent in the first half of the year, the average price rose by 48 per cent. Perhaps most surprising is the fact that alongside the massive disruptions in air freight capacity and demand, including dramatic drops in volumes, air freight revenues actually increased by around 20 per cent in the first half of 2020.