How can manufacturers secure their supply chains in the wake of Brexit and Trump?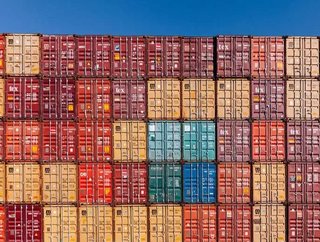 The UK's decision to trigger Article 50 and President Trump's first 100 days in office have caused shock waves across the globe. The results of the...
The UK's decision to trigger Article 50 and President Trump's first 100 days in office have caused shock waves across the globe. The results of the votes alone sent foreign exchange markets into a state of flux last year – sterling plummeted post-Brexit, and the Chinese yuan followed suit after Trump's victory.
Fluctuating currencies have clear implications for manufacturers reliant on imported materials from across the globe. But this is not where the potential disruption to supply chains ends.
One major concern following recent political results is we are beginning to see a retreat from the principles of global free trade. This may take the shape of protectionist policies such as higher tariffs. Alongside this, taxes and regulations may be relaxed by national governments aiming to prop up domestic industry. If this happens, we're likely to see reciprocal actions from major economies around the world.
All this creates confusion as to what the future holds. Depending on how the chips fall, we could even see suppliers up sticks and move to different parts of the world, where economic conditions are more favourable. With this uncertainty and increasing levels of tension in the air, global supply chain risk is now at its highest level for 24 years, according to the CIPS Dun & Bradstreet Risk Index.
Global disruption
For small to mid-sized organisations, any disruption to supply has the potential to affect workflow and customer fulfilment, as well as profitability.
Brexit and Trump are not the only potential threats to the smooth sourcing of materials – natural disasters, regional conflicts, ethical scandals and a host of other unknown quantities can strike at any time, anywhere in the world. These political decisions, however, have heightened the chances of disruption and increased the desire to secure sources of supply in the short term.
There has been a noticeable trend in recent years for businesses, particularly in the food industry, to source from closer to home; and thus avoid some of the complications of global trade. But this is not possible for every industry.
No retreat from global trade
For many manufacturers, there can be no real retreat from global trade as they are unavoidably reliant on international materials and components. For example, 50 percent of the world's cobalt, used in the production of automotive batteries, is sourced in the Democratic Republic of Congo.
Where the availability of sourcing of this nature is limited, companies will need to protect their businesses – and they will do this by identifying supply problems early. When companies can sense and see potential disruptions they can react faster. They can restock, re-plan and minimise the impact on their business. As manufacturers attempt to tackle this issue expect to see three growing trends.
Three key trends
1. Digitisation
The desire to have visibility over supply is one of the main drivers behind the global supply chain industry's move towards 'digitisation'. This term includes a range of innovative solutions, which includes the Internet of Things (IoT), big data analytics, cloud computing and Industry 4.0.
Many of these technologies are providing companies with the vital ability to access and analyse supply chain data. Although it also includes innovations such as 3D printing, which is allowing companies to move production from one side of the world to another at short notice.
2. Data sharing
As data becomes more available and ubiquitous, large organisations expect their suppliers, many of which are SMEs, to share that information. This is enabling them to gain visibility further down the supply chain and predict problems much sooner. 
Many tier 1 suppliers are already being asked to update their customer's online portals in real time, or at least on daily basis. Data sharing on this level is still in its infancy but it is bound to increase as the technology develops.
3. Information management
Coping with supply chain data demands is making information management a necessity for businesses of all sizes. The only alternative would be to employ an army of administrative staff, which no growing business can afford.
In the past, systems such as enterprise resource planning (ERP) may have seemed the preserve of larger organisations but times have changed. SMEs are now rolling out these systems – often in a modular fashion. Even smaller manufacturers are now looking for solutions that will help them transition from the sprawl of endless spreadsheets, which are used to track shipments, delivery schedules, workflow plans, compliance and more.
As uncertainty surrounding global trade grows, companies will need tools that help them automate many of the processes required to meet customer expectations and manage the supply of key materials. When organisations have these solutions in place, they will then be able to respond to any problems thrown at them, regardless of whether that's a consequence of Brexit, Trump or any other number of unforeseen factors.
By Andy Brown, Divisional Sales Manager at Access Group