How 3PLs can deliver strategic value in an omni-channel world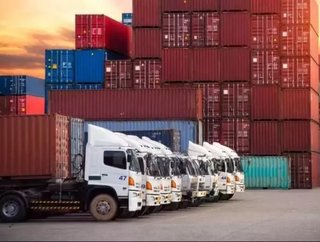 The demands of the omni-channel customer are forcing retailers and manufacturers to quickly adapt to become more agile and responsive. This challenge pr...
The demands of the omni-channel customer are forcing retailers and manufacturers to quickly adapt to become more agile and responsive. This challenge presents an opportunity to third-party logistics providers (3PLs), as they are ideally positioned to help retailers and manufacturers transform their supply chain operations.
 
However, as the demise of City Link in the UK highlighted, this new environment also presents a threat to those 3PLs who fail to move with the times.
In data we trust
A recent study by Capgemini revealed 72 per cent of businesses plan to increase their use of outsourced logistics services in future. Additionally, it highlighted that 98 per cent of 3PL customers believe the continued success of their global supply chains depends on managing data and being able to make more informed decisions. Despite this, only 55 per cent thought their 3PL provider had the technology capabilities to meet their aims; the opportunity and solution for 3PLs lies in being able to provide this data. 
However, the question remains: why aren't 3PLs investing in IT? Firstly, the uncertainty and volatility in customer relationships has traditionally made long-term investment in new technology risky. Secondly, many 3PLs lack the in-house expertise to understand, evaluate and implement new, advanced systems. Thirdly, some 3PLs have insufficient or outdated technology stacks that cannot support the advanced systems required. 
The overarching reason, however, is that most logistics partnerships are focused on short-term, tactical objectives, such as cost reduction and improved service levels, not on long-term strategic advantages. Yet, advances in technology, vendor services and cloud platforms can overcome all of these challenges, and allow 3PLs to really position themselves as strategic partners.
The pool of strategic data
3PLs already possess a wealth of global and local market data on their customer's customers. They know who is ordering what products; how product demand varies from month-to-month; how customers like to receive their shipments, and more. But this data is only being applied now at a basic level. With a better approach towards embracing technology, it could be used to deliver real strategic insights to help manufacturers and retailers manage volatility effectively.
Just imagine if a 3PL business could provide these consumer insights in real-time, directly to their customers' demand planning and sales forecasting departments. Or if they were able to inform them on how to create the best product bundles, value-added services or delivery options based on actual consumer needs. Having access to this knowledge would enable manufacturers and retailers to more intelligently and profitably fulfil orders, and deliver a seamless omni-channel shopping experience. Furthermore, the 3PL providing this knowledge will immediately stand out as a strategic partner.
From a 3PL's perspective, using technology to provide differentiated services can support a business's growth strategy in a number of ways. 3PLs operate in a narrow margin environment and have primarily relied on organic growth; consequently, this has meant they have had to maintain lean practices in order to keep afloat. But doing so today has become increasingly difficult since the market has matured and grown more saturated. 
Offering an array of advanced services would allow 3PLs to return to the days of organic growth and widen operating margins as they attract more customers and their spending. Further margin increases can be achieved from the efficiency benefits achieved from utilising technology, enabling 3PLs to become leaner. Additionally, for smaller 3PLs, these benefits could even make them attractive bidding targets in the eyes of larger businesses – such is the case with US logistics business, XPO and its plans to buy France-based logistics firm, Norbert Dentressangle.
 The time is now
This vision might seem futuristic or unrealistic to many 3PLs who are burdened with outdated technologies and business-critical relationships. But a leading few are already moving in this direction. They, along with their manufacturing and retail customers, have come to understand that business competition is increasingly being won through supply chain efficiency.  
It's an exciting time for the 3PL industry, as the potential for manufacturers and retailers to increase their reliance on outsourced logistics grows. The key to lasting success for 3PLs will be to look beyond short-term, tactical logistics services to become a strategic partner focused on helping customers deal with the volatility of omni-channel. 
The only way 3PLs can do this is through being able to provide intelligent customer insights. Those that adapt to this new world will thrive as true strategic partners, retain more customers and become leaner organisations. The smaller fish will also become more attractive bidding prospects. However, the time is now for these changes to be made – the marketplace won't wait.
By Maarten Baltussen, VP EMEA Third Party Logistics (3PL) at JDA Software
 
Supply Chain Digital's June issue is now live. 
Follow @SupplyChainD and @MrNLon on Twitter.
Supply Chain Digital is also on Facebook.