Health Execs: regulations are a barrier to growth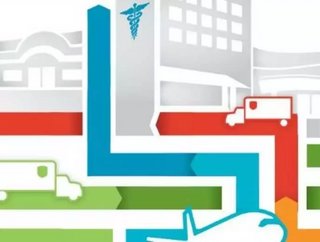 Follow @WDMEllaCopeland Four in five healthcare execs are planning to tap into global markets and invest in new technologies, over the next three to fi...
Four in five healthcare execs are planning to tap into global markets and invest in new technologies, over the next three to five years, according to UPS' annual Pain in the (Supply) Chain healthcare survey.
Conducted by TNS, the survey reflects the views of senior-level decision makers within the healthcare supply chain. Representing the pharmaceutical, biotech, medical device and supply companies in the US, Western Europe, Asia and Latin America, those within the industry hope to increase their competitiveness, maintain product integrity and gain efficiencies through investments over the next few years.
Barriers to Growth
However, there are a number of factors which, according to the experts, are acting as barriers to growth in the healthcare industry.
Globally, the top healthcare business concerns include increasing regulations - the top concern cited by 52 percent of executives - as well as healthcare reform and other changes in legislation, cited as a concern by 51 percent. Intellectual property protection ranks third on the list of top concerns, cited by 48 percent of respondents. Concerns around intellectual property protection are highest in the U.S. and Asia.
"Healthcare companies are feeling the pressure to expand and drive new growth while containing costs and ensuring compliance around the globe," said Bill Hook, vice president, global strategy, UPS Healthcare Logistics. "That has only heightened the need to build more global flexibility, integration and transformation into the healthcare supply chain."
The biggest supply chain concern is regulatory compliance, which was cited by 65 percent of respondents. Cost management comes in second with 60 percent citing this as their top supply chain issue, and only 41 percent report success in managing their supply chain costs. 
Major Concerns
In addition to regulatory compliance and managing supply chain costs, product security and product integrity have risen to the third most cited supply chain issue, rising to 57 percent. In emerging markets, it is a more significant concern as it is ranked first or second by survey respondents.
"Concerns around regulatory compliance and cost management have been constants for healthcare supply chain decision-makers over the past five years while we've seen growth in concern around areas such as product security and product protection," said Scott Szwast, UPS Healthcare Segment Marketing Director. "While these areas will always be a focus in the healthcare industry, companies can experience positive impact by examining strategies such as increased collaboration, adopting segment based supply chains and leveraging new innovative models and technologies."