Handle with Care: 2012 London Olympics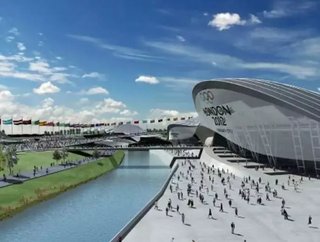 Before you read this, check out the upper-right hand corner of this page to view this article in our digital reader. Trust us, it's way cooler! The...
Before you read this, check out the upper-right hand corner of this page to view this article in our digital reader. Trust us, it's way cooler!
The Olympics attract millions of people from all over the world, crowding streets, cluttering train stations and creating all sorts of trafficking problems at airports.
The next stop on the Games carrousel is London in 2012, with 5.3 million tourists projected to flood the UK's capital next summer. This will undoubtedly create transportation and logistics problems in and around the city, but remarkably, the area's businesses are reportedly not gearing up for the increase in traffic.
THE LONDON GAMES PREVIEW
Colin Stanbridge, chief executive of the London Chamber of Commerce, warned that "businesses are going to have to wake up to the fact that London is going to be a different place (during the Olympics).
"We need to make sure business can show its best face to the world and we don't want transport clouding that," Stanbridge added.
London does have one thing working for them, however. Unlike a natural disaster, businesses have the ability to plan ahead for the Olympics, and should be able to accurately predict the rises and falls in demand.
"We've seen a couple events that have really been unpredictable with the [Chilean] ash cloud and the [Japanese] tsunami," Oracle Supply Chain Business Development Director Andrew Spence said. "The Olympic Games is not about being reactive, it's about being proactive.
"We know exactly where it's going to happen. We know exactly how many people are going to be there. We know when it is; if people just use the information that's at hand, this shouldn't be that big of a problem."
A typical supply chain scales up and down to meet the market's needs, but the Olympics will create such a stress on London's supply chain that it will not be about how quickly a supply chain flexes.
OLYMPIC ARCHITECTURE TAKES SHAPE
"This isn't about speed at all," Spence explains. "It's about predicting accurately what the volume you will need in a way that's planned and controlled, and that way you'll be able to make the best of the opportunity that you've got."
A recent survey by Deloitte could prove otherwise. The study showed that more than two-thirds of large companies in the UK believe the Olympics will have a minimal impact on their ability to operate normally.
That can't be the case if businesses expect to benefit from the games, according to Spence.
"This is an opportunity for everybody, and if we plan ahead, it will be very good for UK business," Spence said. "As a country, we need to find out what the supply chain impact will be so we can grasp this once-in-a-lifetime opportunity."