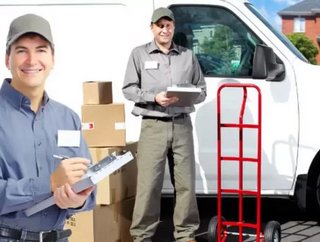 By Amy Morin There is some fierce competition in the U.S. courier service department these days. The good news is, the competition allows for better sh...
By Amy Morin
There is some fierce competition in the U.S. courier service department these days. The good news is, the competition allows for better shipping prices for residential and commercial customers.
Although there are several courier services available in the United States, FedEx and UPS remain the two most popular options.
The price difference between courier services is often negligible, however, there are differences among the services that often make people prefer one company over the other.
FedEx
FedEx became popular when the company began offering next-day delivery service and the speed at which the company could get a package to its destination was impressive.
Although many other courier services are now able to compete with FedEx's next day service, FedEx remains a top choice for many customers and the company is renowned for its reliability with overnight delivery and all air deliveries are guaranteed.
Earlier in 2013, FedEx was awarded a seven-year contract with the U.S. Postal Service, valued at around $10.5 billion.
Beating UPS for the lucrative contract, FedEx offered lower pricing for mail handling and the contract means that the postal service will pay FedEx to carry mail between U.S. airports. The company's large air network made it a logical choice to partner with the postal service.
FedEx also joined forces with the postal service with its SmartPost option, shipping low-weight packages via FedEx to a customer's post office.
UPS
The United Parcel Service is the largest package delivery company in the world. Known for its reliability and service, UPS has historically been a top choice for courier services.
One of the main reasons UPS remains so popular is the ease of sending packages. While FedEx has nearly 51,000 shipping locations, UPS offers around 63,000.
UPS stores are abundant in urban areas while on rural areas, there are often authorised outlets where general stores or other businesses can accept UPS packages.
There are also drop boxes which make sending a package even simpler. UPS offers more pickup options than any other courier service.
Although UPS is best known for its ground-delivery service, overnight and express options are available and all shipments through UPS offer a guaranteed on-time delivery, with only a few exceptions. Tracking packages online is simple and offers customers an expected date of delivery.
UPS has also been addressing its huge carbon footprint in several ways. In 2011, the company streamlined operations to ensure they were using the most fuel efficient transport modes for packages. The company compiled data to learn when to ship via airplane, train, truck or ship.
The company has also been working with the U.S. Department of Energy's Clean Cities program, and in 2012, UPS launched hydraulic package delivery trucks with better fuel economy and generating fewer greenhouse gas emissions.
While there are other delivery services out there, customers and executives no doubt have been taking flight with FedEx and UPS more than any others.
Amy Morin writes about psychology, business and topics such as how to remove articles from Google Searches.