EchoTrak mobile app aids trucking and logistics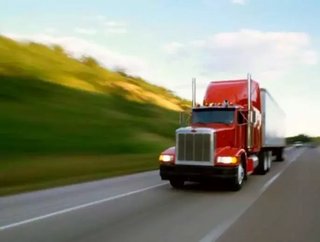 Before you read this, check out this story in November's issue of Supply Chain Digital. Trust us, it's way cooler! Its difficult to see how a c...
Before you read this, check out this story in November's issue of Supply Chain Digital. Trust us, it's way cooler!
It's difficult to see how a company like Echo can add value to the transportation industry, seeing how the company is a non-asset transportation management company.
But that's exactly what Echo Global Logistics CEO Doug Waggoner has done with the company's new supply chain mobile app, EchoTrak. The app is an extension of the company's flagship product, the Evolved Transportation Manager (or ETM).
ECHO GLOBAL LOGISTICS' EVOLVED TRANSPORTATION MANAGEMENT
"We don't own trucks or trains or ships or planes," Waggoner explains. "We manage our client's transportation through our technology and our own tools."
The mobile app allows shippers and carriers (and anyone involved in the supply chain, really) to get inside access into their logistics operations.
"EchoTrak is a portal where companies can use our technology on a do-it-yourself basis and get access to our data warehouse or get quotes or rate shipments," Waggoner said. "All your pricing and your different warehouses and locations are hardwired into the system. It's all the basic features that somebody wants for high-level transportation management."
EchoTrak may seem like a simple idea, but the company has already had success with downloads from both the iPhone and Android app marketplaces.
The supply chain app is geared toward small and medium-sized companies, who often times need to find a third-party logistics provider.
"Smaller companies don't have the capital to invest in additional staff, but bringing in somebody like Echo to outsource the transportation helps these companies tremendously," Waggoner said. "We don't see companies eliminating their shipping department, but we're finding that they see that they can go deeper."
DOUG WAGGONER TALKS LOGISTICS
Echo was only launched six years ago, but the company's logistics knowledge is well known throughout the marketplace. The proof is in the pudding: the company reported $426 million in revenue last year, which was a 65 percent jump from 2009.
Waggoner doesn't see that revenue going down anytime soon, thanks to technology like EchoTrak and a corporate vision that fits in well with a complex global supply chain.
"Because of the technology richness, when we pitch our products, there are a lot of people receptive to the idea of a third party logistics provider," Waggoner said. "It's difficult to build a transportation manager yourself these days, when capital and IT resources are scarce."