DHL secures 3 year deal with Dixons Carphone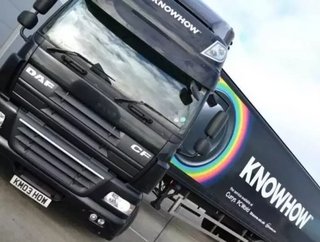 Follow @SamJermy and @SupplyChainD on Twitter. DHL Supply Chain, the global logistics provider, has been awarded a £78 million, three-year cont...
Follow @SamJermy and @SupplyChainD on Twitter.
DHL Supply Chain, the global logistics provider, has been awarded a £78 million, three-year contract with Dixons Carphone, one of Europe's largest specialist electrical retailing and services companies to manage its UK national distribution to stores and customer service centres.
DHL has committed to deliver multi-million pound savings over the life of the contract through an improved network design, efficiency projects and collaborative initiatives.
Steve Gibb, Supply Chain Director at Dixons Carphone, said: "We are looking forward to working in closer partnership with DHL, whose collaborative and agile supply chain solution is projected to deliver significant operational efficiencies."
The new dedicated service for the Dixons Carphone business has both the capacity and agility to meet Dixons' future growth demand, as well as manage seasonal peaks driven by discount sales, offers, events, weather and new season launches.
Jon Wood, VP Home and Leisure, DHL Supply Chain added: "We're delighted to have won this contract with such an exciting and innovative brand. With our experience and insight in the Home and Leisure sector we are looking forward to delivering Dixons Carphone customer service promise in the years ahead."
DHL is the leading global brand in the logistics industry. DHL's family of divisions offer an unrivalled portfolio of logistics services ranging from national and international parcel delivery, international express, road, air and ocean transport to industrial supply chain management. With more than 325,000 employees in over 220 countries and territories worldwide, they connect people and businesses securely and reliably, enabling global trade flows.
With specialised solutions for growth markets and industries including ecommerce, technology, life science and healthcare, energy, automotive and retail, a proven commitment to corporate responsibility and an unrivalled presence in developing markets, DHL is decisively positioned as "The logistics company for the world".
DHL is part of Deutsche Post DHL Group. The Group generated revenues of more than 56 billion euros in 2014.