DHL launches Military Employability Programme for drivers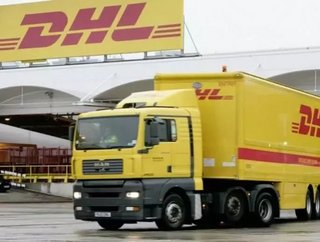 Follow @SamJermy and @SupplyChainD on Twitter.DHL, the worlds leading logistics provider, working in conjunction with the CTP (Careers Transition Partne...
Follow @SamJermy and @SupplyChainD on Twitter.
DHL, the world's leading logistics provider, working in conjunction with the CTP (Careers Transition Partnership), has launched its Military Employability Programme for drivers.
With elements covering commercial driver training and developing 'employability skills', the programme offers members of the armed forces, who have less than six months service to run, the opportunity to undertake a work placement with the logistics giant across its network of 400 operations in the UK.
The first phases of the programme will be delivered in the South West and East Midlands between 6 October and 31 October, with up to 40 service leavers undergoing a five day training programme in either Bristol or Rugby.
This will be followed by 12 days on attachment to a DHL location, undertaking commercial driving duties and culminating in three days of employability skill development, screening and full time job identification for those successfully passing the course.
Tim Slater, Managing Director of Transport UK and Ireland, at DHL Supply Chain said: "Leavers from HM Forces possess a significant number of the core skills required to be successful drivers within our industry. The course has been specifically designed to plug any skills' gaps they may have, to apply military driving expertise in the commercial world. It includes a period of nine to 12 days driving a range of our vehicles to experience first-hand the life of a commercial driver.
"By providing this real-world experience before they leave service, we are aiming to help individuals make an informed decision about their future career options, culminating in the prospect of a full-time job with DHL for those who meet the required standard."
In addition, participants will complete any training modules they require to apply for a Driver Qualification Card (DQC) which is a mandatory requirement for commercial drivers from September 2014. Service Leavers will also begin gathering experience for their Certificate to Work (CtW) portfolio, the recently launched and nationally recognised qualification for professional drivers.
David Duffy, Managing Director of the Career Transition Partnership added: "CTP is pleased that so many industries recognise the transferrable skills and qualities offered by ex-military personnel, and is delighted to work with DHL to promote the Military Employability Programme.
"The Armed Forces invests heavily in the training of its employees and Service leavers therefore provide industry with recognisable qualifications, exceptional professionalism and a wide range of skills, including leadership and team working, all of which make them a highly attractive prospect for employers."
"The CTP has committed to provide support to DHL to raise awareness of the Military Employability Programme and other opportunities across the business, to bring valuable Service leaver talent into their organisation."
For further information on the Military Employability Programme and the range of career opportunities available to Service leaves, please visit: http://www.dhl-serviceleaver.co.uk