DHL Supply Chain partners with Shopee in Thailand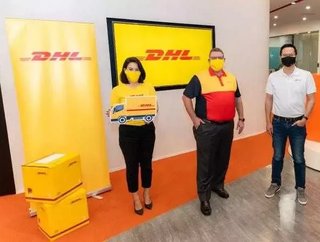 DHL Supply Chain Thailand has announced a partnership with Shopee to support the Shopee 10.10 Brands Festival...
Under the terms of the agreement, DHL Supply Chain will extend its logistics support to include the transportation of large and bulky items directly to its customers.
Kevin Burrell, CEO DHL Supply Chain Thailand Cluster, commented: "Our partnership with Shopee extends beyond logistics. We see ourselves as a strategic partner who can provide a full range of end-to-end services from warehousing to handling and delivering white goods. 
"With DHL's innovative technology that is integrated throughout our warehouse and transport services, I am convinced that we are best placed to manage the increased volume with ease and demonstrate our value in ensuring that all of Shopee's customers receive the best shopping experience."
Shopee is a leading e-commerce platform in Southeast Asia and Taiwan. It is a platform tailored for the region, offering customers with an easy, secure and fast online shopping experience through strong payment and logistical support. 
E-commerce is quickly becoming a popular choice for savvy shoppers in Thailand as they expect to receive their purchases in excellent condition and on time. The total value of Thailand's business-to-consumer sector is anticipated to be around US$5.5bn this year, up by about 14% in comparison to 2019.
Under the terms of the deal, DHL Supply Chain will leverage its expertise to ensure products sold on Shopee are delivered to customers seamlessly. 
Eric Bui, Head of Operations, Shopee (Thailand), added: "With online shopping growing day by day in Thailand, it is our priority to consistently provide a seamless shopping experience for our users, from the moment they go online, to the purchase, and then delivery.
"That is why we teamed up with a world-class expert. DHL's wealth of experience and innovative systems exceeded our expectations from day one, ensuring that we continue to maintain our good reputation with our users. With the previous Shopee double date campaigns, we encountered a spike in demand but DHL was able to meet our customers' expectations, which made the campaign a resounding success. They will once again be an important partner for us during the Shopee 10.10 Brand Festival."
Image: DHL