Supply Chain Legend: DHL's Hendrik Venter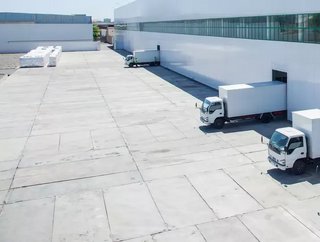 DHL Supply Chain's EMEA CEO Hendrik Venter is a seasoned CEO with deep logistics and supply chain experience
DHL Supply Chain is the world's leading contract logistics provider. It combines value-added and management services with traditional fulfilment and distribution. The company says its goal is to provide "customized, integrated logistics solutions that drive efficiency, improve quality and create competitive advantage".
Venter has more than ten years' experience in senior management positions at DHL Supply Chain, and he also held numerous positions in contract logistics before that. For three years he was based in Johannesburg, South Africa, where he was Managing Director of DHL Supply Chain's  healthcare, industrial, tech and automotive operations.  Next, the well-travelled Venter moved to Warsaw, Poland, where he oversaw the supply chain operations of DHL as CEO for Central and Eastern Europe. It was this position that led him to his current post of heading the operations across all Europe, Middle East and Africa.
In his long years with both branches of the business Venter has gained expertise in many areas, including: negotiation, supply chain optimization, freight, procurement; and warehouse management systems and digitalization. Upon taking up his present position, Venter said he was committed to continuing to "optimally support our customers with outstanding logistic services" – a promise the supply chain expert was able to keep excellently, not only during the Corona pandemic.
Well-trained and motivated staff secret to DHL's success
Asked for his recipe for success he added: "Customer centricity, a first-class service portfolio and well trained and motivated employees in an innovative working environment are the key to our success as the world's leading contract logistics provider."
In his role as EMEA CEO Venter currently oversees 25 country markets. He says the focus of his role is strengthening and expanding growth in the region, as well as driving ongoing standardization processes.
In 2020, DHL Supply Chain was for the first time certified by the Top Employers Institute as Top Employer Europe, a recognition that reflects Venter's focus on continuously improving HR strategies, together with his management team. The company was awarded top scores for categories including: talent strategy; career and succession; management; and leadership development.
As for most businesses, the pandemic has been a time of tough challenges, and Venter has kept a firm hand on the tiller, helping keep the company on track, by adapting and innovating. A good example of this was the way DHL met the needs of Europe-based SMEs in a time when sales quickly, sometimes overnight, shifted from classical high-street shopping to purely online shopping. Lacking the capacity to have a presence in every EU country, lockdown meant that these companies needed to redesign their supply chains with urgency.
e-fufillment centres seeing DHL Supply Chain through pandemic
But under Venter's leadership, DHL Supply Chain stepped in, to offer both SME and large online retailers access to its European wide network of 30 DHL e-fulfillment centres. These strategically located sites, all close to major urban centres and parcel hubs across Europe, offer processing, picking, packing and shipping facilities with rapid implementation and easily scalable.
Venter said of the initiative: "It gives all sizes of online retailers access to all of our established services, across multiple locations across Europe in a way that is flexible and tailored to their needs. We can support customers across the entire supply chain – from inbound handling and storage, pick and pack, last-mile delivery, and returns handling. Customers appreciate how we can scale-up this flexibly according to actual order volumes, as well as nationally and internationally."
Asked for his future plans Venter makes one point very clear: "The business' priority for the years ahead is clearly defined by our group-wide ESG agenda. Digitalization and sustainability is in the core of our service offering. The quality of our services – across all business units – is already outstanding and top of class. The pandemic has clearly shown, that the Group as a whole, but also each business division, is really making a difference in everyday life. 1,4 billion doses of vaccine that we have delivered across the globe – that shows what we are capable of. But for the future, my goal is to make our supply chain operations more sustainable. With more than 30% of our warehouse being carbon neutral today, the plan is to have all our sites green by 2025."
Venter holds a BSc in engineering and an honors degree in business management.