DHL on: Five forces that shaped supply chains in 2013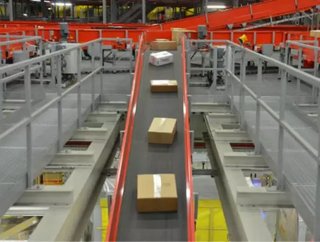 Written by Mark Patterson, (pictured, right) Vice President - Innovation and Product Incubation at DHL Supply Chain How have supply chains changed in...
Written by Mark Patterson, (pictured, right) Vice President - Innovation and Product Incubation at DHL Supply Chain
How have supply chains changed in 2013 – and will this year's trends continue to influence operations in 2014 and beyond?
2013 was a year of flux for many supply chains, as companies got to grips with a recovering economy and changes in business goals.
Cost is critical
We've seen supply chains refocus on one key trend this year: cost-controlling efficiencies. Although some countries are emerging from the global recession, many sectors are still suffering from the after effects of the economic downturn. For these companies, increasing their market share and raising their competitiveness is absolutely paramount.
Controlling cost is critical to achieving success in the future and we're seeing this desire to control costs shape supply chains across all sectors. Companies are frequently challenging us to make their processes more efficient and effective. This year we have worked with Muntons, one of the world's largest producers of malt, to simplify and streamline its operations in support of its global expansion ambitions. 
Customer is key
Another big area of focus that we've identified in 2013 is the customer experience, or engagement with customers. Gone are the days when logistics providers focused solely on the transactional side of operations, such as warehousing and transport. Companies – especially those engaged in e-commerce – are increasingly finding that meeting and exceeding customers' expectations is vital to standing out, especially in crowded sectors such as retail.  
We are also finding more and more companies – especially in the retail and manufacturing sectors – want to engage in long-term partnerships by working with lead logistics providers (LLPs) and collaboration with other firms in the marketplace. As part of their quest to control costs and improve the efficiency of their businesses, more and more companies are looking to joint ventures that can benefit customers of both businesses.
Innovation is a big challenge
Our customers are increasingly challenging us to use innovation to add value to their businesses. They expect us – as a leading global logistics company – to understand what the future holds and how innovations in all areas can benefit their businesses.
They are asking us: 'what will the next generation of warehouses and transport systems look like?. How will these solutions benefit companies, drive value and improve efficiency?' We've spent time in 2013 finding the answers to these questions – and many others – to help our customers improve their businesses. Iceland, for example, has saved almost €1.8 million per year in labor costs since implementing voice-directed task deployment in its warehouses.
Innovation is already at the heart of supply chain risk management, which has grown in importance during the past 12 months.
Natural disasters are, sadly, becoming more frequent and more devastating in their impact. Industrial issues are gaining attention from the press and demanding immediate solutions too. So we're developing innovative solutions that can help us monitor these types of situations, and react to them effectively in real time.
Collaboration is no longer just a word
Companies are finally starting to realize that collaboration – both within industries and across different sectors – is vital and achievable. The collaboration between retailers to manage urban deliveries in London during the 2012 Olympic Games has been the inspiration for many other projects that we're working on.
For many firms, collaboration is no longer just a concept that is merely talked about: it has real meaning and significance. Like-minded organizations from different sectors are starting to collaborate together and work through issues that they are each seeing in their own supply chains. The same issues occur for firms in all sectors: efficiency, cost control, resilience and agility.
Companies in sectors that are closely related – for example, healthcare and consumer markets – are leading the way. But in time we'll see more examples of unusual cross-sector collaboration, as firms strive to get that competitive edge over their rivals.
Sustainability still at the fore
Sustainability in the supply chain was a big focus for many companies in 2012, one that's continued throughout 2013.
And as sustainability becomes a central part of supply chains, we're seeing it drive and support other trends. Collaboration in particular is often the result of a goal to improve sustainability. Companies that work together can make more progress towards achieving their sustainability goals.
For example, there are limits to how far one company can improve the efficiency of its urban delivery trucks. But two or three firms working together – sharing truck loads – can make a real environmental impact, reducing harmful emissions and realizing substantial cost savings. 
Many of the trends that have influenced supply chains in 2013 will continue to do so in 2014 and beyond. Cost-control, customer engagement, innovation and collaboration are all central to companies' new 'business as usual' operations, rather than being treated as passing trends that will fade away. This is partly because they can be implemented either as standalone measures – to tackle a particular problem – or dovetail with one another to make significant, measurable improvements to end-to-end supply chains.
You can find more views from Mark Patterson next month, when he shares his predictions for the strategies and technologies that will shape supply chains in 2014.