DHL: Caring for the health of the hospital supply chain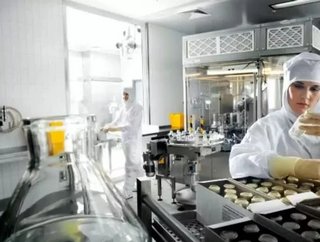 Follow @Ella_Copeland 1. What does your job entail on a daily basis? I sit within DHL supply chains global life sciences sector and my role is three fo...
1.        What does your job entail on a daily basis?
I sit within DHL supply chain's global life sciences sector and my role is three fold. The first element of it is around managing key accounts with some of our very large customers to make sure we have a co-ordinated offering for them and that we're giving them a consistent level of service. The second element of it is around developing and promoting specific products, and the third element tends to be internal and external marketing and communications.
2.       What services do you offer to life sciences and healthcare customers?
When customers are looking to buy supply chain services they often start with a view to tender for transport or warehousing, but in many cases the discussions then go deeper.  A lot of our activity is around changing the way in which the supply chain operates, offering solutions to move our customers away from a traditional country affiliate based model to a more regional model which reduces logistics costs and inventory requirements.
3.       What territories do you work in?
Across DHL we work with all of the top 25 life sciences and healthcare companies. Some of them have a more strategic relationship than others but the vast majority of them will have significant contracts across different elements of DHL's business (Express, Forwarding, Freight, Supply Chain, Global Mail), worth tens of millions of Euros of revenue.
DHL has also been operating NHS supply chain since 2006 as a separate business which includes logistics and procurement. We work with large hospital groups in many countries and regions, plus we are in very early stages in other markets, working with local government organisations and large private hospitals.
4.       DHL releases a lot of papers on the topic of supply chain management; do you take a central role in trying to help develop supply chain management or do simply release information?
DHL's papers cover both supply chain management and specific information on key products and challenging areas.  In addition supply chain design is a key element; looking at a life sciences company's current manufacturing sites, their customer's locations and trying to help them re-engineer their supply chain.
Being the market leader within life science supply chains means we have a different focus. Most of our customer discussion is at the strategic level; looking at re-engineering the supply chain to provide the best overall service. Supply chain in life sciences is a smaller proportion of the overall cost than it is in other sectors, so a lot of our activity is in convincing customers not just of the benefits but the implications of a poor supply chain on the overall business.
5.       What technology is important to the medicinal supply chain?
There is technology that DHL has a hand in developing, and then there are other technologies that are clearly bought from specialists. The critical thing is that we have a broad knowledge of the industry requirements and select the right product and the right methods for the customer, rather than try and push customers down a standardised model.
The other benefits for most customers are in other parts of the DHL group. We have a global mail service, which some life sciences products that can move through. We also offer promotional materials through our Williams Lea business which customers can outsource with. The key thing is to have our remit slightly broader than the traditional supply chain.
6.       What does DHL do to make itself an industry leader in the field?
The most important thing to us is our customer base.  Largely it's around consistency of service. We have various operational processes that make ensures consistency. With most customers through the relationship you will build trust and it's important to repay that.
We've got a lot of experience, even in areas which are thought to be specialist e.g. cryogenic storage, so it's also about reminding customers that we have skills away from the standard movement of boxes.  We continue to develop capabilities, things like the innovation centre are a central point where we decide where to focus our efforts.
7.       What areas do you expect to grow in the near future?
In China they are building one of the largest pharmaceutical manufacturing plants in the world. There is a growing middle class in China and India who want access to healthcare; both of those will mean more globalisation and a broader range of customers that our customers need to serve.
The developments in Diagnostics are probably the most exciting changes which feed into Personalised Medicine and to more treatment within the home. Personalised Medicines will make quite a lot of difference when it comes to the supply chain -there'll be fewer very large products and a proliferation of stock keeping units within the supply chain.
These changes will impact manufacturing and the inbound supply chain as well as outbound supply chain including co-ordinated nursing and dispensary services to support delivery to the home. That market has typically been catered for by organisations that have a manufacturing or nursing specialism, but this will change as we understand the importance of the home health market which will result more patients are treated in the home. DHL with NHS supply chain delivers medication to incontinence patients every month and it's likely this model will become more common from boxed medication to complex oncology care.
8.       How do you manage risk?
It's important that we keep up to date in terms of the regulations and be flexible about how we move products. When the Ash Cloud disrupted air freight, we made sure we had contingencies in place so supplies continued to move. The only way to do that is by having a number of routes you can use to make sure supplies continue to move.
The key thing is not to have a plan in place for if and when things go wrong but to have contingencies all ready to go in case things go wrong, so these things should be seamless for customers. I'm a keen advocate of putting in your preparation up front; testing particular shipping routes so that when you do it for real you've already got a lot of experience.
9.       The hospital supply chain needs to be more flexible, according to industry experts. How have you addressed the modernisation of the hospital supply chain?
The hospitals and community pharmacies have been very used to a certain level of service. If you're used to receiving two deliveries every day, you have flexibility to meet changes in demand because you can order regularly and also don't really appreciate the cost of multiple daily deliveries. Also we look at new channels to market we'll make the logistics process more efficient.
The biggest issue in the hospital supply chain is around stakeholders and change management; you can design world class logistics process within a hospital but you need to bring in the finance, clinical, nursing and logistics staff in order to make that change happen. We've been involved in hospital logistics for over ten years and I think the biggest learning from that is managing the change.
10.   How do you expect life sciences logistics to develop in the near future?
In terms of big, core changes there will be a much greater requirement for temperature data and controlled ambient and big changes in terms of personalised medicine.
 We're putting in place solutions to deal with all of those, there are other things taking place but the main thing from our point of view is urging our customers to have agile supply chains, understanding what's going on in the industry to make sure we are designing supply chains of the future.