Combining human and artificial intelligence in procurement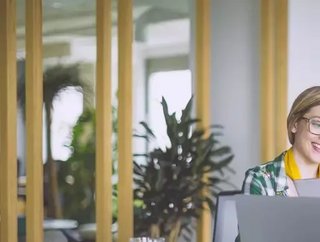 Omer Abdullah, Co-Founder of The Smart Cube, discusses how the future of procurement will be determined by humans and machines working harmoniously...
As supply chains begin to adjust to the requirements of the post-lockdown world, many companies will be exploring the best ways to streamline their procurement models. Those who had previously hesitated in developing a digital transformation strategy will probably find themselves compelled to explore the technological advantages of blockchain, internet of things (IoT) assets, artificial intelligence (AI) software, cloud computing and more. However, whilst adopting these new technologies is the foundation for change, it is not the end of the road. Transforming procurement is an interconnected process involving both tech and the innovative utilisation of human talent. It is only by properly synthesising these two aspects that supply chains can be adequately reimagined. 
The Smart Cube is a research organisation dedicated to helping companies navigate the complex world of modern business. Founded in 2003, the company combines cutting-edge tools, research methods and analysis with industry-leading expertise to deliver tailored solutions for clients across specific sectors. Currently working closely with almost one-third of the Fortune 100, The Smart Cube excels at helping others add value and gain a competitive edge in the market through smart decision-making. When Omer Abdullah, Managing Director, co-founded the company in 2003 with Gautam Singh, CEO, and Sameer Walia, it was based on the joint-realisation that leading companies still required fundamental insights, advice and guidance when navigating the modern market. "What we saw was this need for ongoing research and analytical support that organisations clearly needed, especially in procurement and the supply chain broadly," recalls Abdullah. "We realised that we could provide ongoing intelligence and analytics to organisations, but also pull everything together with high value thought leadership and insight development work." Reflecting on the journey The Smart Cube has undertaken over 17 years, he states that he is proud of growing the company to over 500 people and opening offices in India, Romania, the UK and the US.
is the MD of The Smart Cube, which was co-founded with , CEO, and in 2003. 
Earning a BBA degree in Business Administration from the University of Macau and an MBA in Corporate Strategy and International Business from the University of Michigan (1993-1995), Abdullah began his career as a Principal at A.T. Kearney management consultancy (now called 'Kearney'). Having gained almost a decade of experience, he decided to take a chance on a career change with The Smart Cube and hasn't looked back since.
Responsible for the deployment of the company's to companies in the CPG (consumer packaged goods), retail, industrial and life sciences sectors, Abdullah is an expert at unlocking value within supply chains. 
Recognising that collaboration is vital when seeking new advantages in the market, Abdullah states that The Smart Cube operates in a way which facilitates a truly symbiotic relationship. "Our most successful engagements are those relationships where we operate as a true extension of their team," he says. "We're doing work that supports them from a strategy, category management and procurement perspective whilst simultaneously building understanding in a way which positively benefits aspects such as sourcing execution." In practice, this helps The Smart Cube to elucidate the value of specific KPIs and vendors; the burning question the company wishes to ask its clients is not just 'what do you want to do?' but rather 'why do you want to do it?'. It is only through truly understanding a client's motives, Abdullah claims, that you can deliver the added value they are looking for. "There's a level of trust which makes our way of operating a true partnership. Through that, we've delivered tens of millions of dollars in savings over the years and that's the quantitative benefit. However, our qualitative impact derives from deeper understanding and credibility with internal stakeholders via a fact-based, database approach." 
This highly informed method of operating is likely to become ever-more invaluable as supply chains continue to adjust to the new post-COVID-19 world. As market volatility makes formulating a commodity forecast strategy difficult, The Smart Cube's ability to provide insights into fixed and variable costs will be essential. "I think what's been interesting over the course of the COVID-19 crisis is how well we've been able to help customers respond to these very immediate and pressing challenges," says Abdullah. A natural consequence of close collaboration and far-reaching industry expertise, the company demonstrates that greater levels of efficiency are a benefit to this way of working. Consequently, the pandemic has enabled a busy work period for the company and allowed its service level to shine. "Some of the best pieces of feedback I've received were in recognition of our fast response. When a client has a problem, they call The Smart Cube and a day or two later we'll deliver a solution, whether that's cost-saving, moving a supplier base or even finding alternative suppliers," explains Abdullah.
Sitting at the technological heart of The Smart Cube is Amplifi PRO, the company's organisation intelligence engine (OIE). Combining deep knowledge with state-of-the-art tools and advanced analytical capabilities, Amplifi can be utilised proactively by staff to deliver value to clients or responsively to generate data and context. Remarking on the decades of industry know-how which drive Amplifi, Abdullah adds that one of the main benefits of The Smart Cube's OIE is that it circumvents the need to 'reinvent the wheel' with every enquiry. Able to access a wealth of procurement intelligence and resources, companies can forecast the best route for weathering supply chain disruption or fluctuation. Originally only available to the company's clients but now, in the wake of COVID-19-related disruptions, is now available to the global procurement community on a freemium basis with three levels (Essential, Professional and Unlimited). "The idea behind Amplifi was to codify information and support clients to do higher-order, more intelligent work," Abdullah states. "It's fundamental information that gives you the lay of the land: market size structure, growth rates, etc. We're giving companies the opportunity to sign up and find this information themselves."
According to The Smart Cube's website, "supports practitioners across the procurement function, including sourcing managers, category managers, category buyers, supplier risk managers, and Centre of Excellence teams."
Designed to provide a rich, fulfilling and enhanced user experience, the platform's features include:
A resource centre specifically for COVID-19-related information.
Regularly added topical content on important issues.
Over 75 reports on sustainability and innovation.
Price and market data on more than 1,200 commodities. 
A selection of documents by membership events specialist , including insights from other procurement companies. 
Customisation features for individual users.
In a , Gautam Singh said, "Amplifi PRO was designed to accelerate decision-making for our procurement clients. Now, we are offering this fantastic resource to the global procurement community, with enhanced category intelligence, practical tools and an intuitive user experience. In this time of major supply chain disruptions, more buyers and suppliers having access to essential procurement intelligence and being better-informed benefits everyone."
The data-rich advantage of a solution like Amplifi is that it brings procurement firmly into the digital era, whereas before, Abdullah posits, it has often lagged behind because of more traditional operating methods. "What's interesting on the digital side is that we see a huge spectrum in terms of progress. Even though you might think that Fortune 100 companies would be quite advanced in their digital transformation, for procurement this is often not the case." Nevertheless, with companies able to generate large quantities of data across their supply chain via combinations of cloud, IoT and AI, organisations like The Smart Cube will be vital for classifying the value of data and how to use it. "Research and analytics have to go together," he says. "We're no longer in an environment where you can separate qualitative data from quantitative data. The Smart Cube's enhanced analysis will drive greater volumes and allow us to work with data in much more productive ways. It'll allow us to access deeper insights and do things that other people cannot do."
However, this is only half the story and The Smart Cube's success has and will continue to depend on the synergistic relationship between its technology and aforementioned work ethic. With primary and secondary research capabilities in multiple languages, financial research, quantum modelling, data analytics, predictive and prescriptive modelling work and even a patent research team, it is the integration of human and artificial intelligence (HI and AI) that Abdullah considers 'the key' to a transformative supply chain. "From a procurement executives' perspective success is driven by being smart about which decisions are tackled and the reasoning behind decision-making," he concludes. "Ultimately, all of it comes down to being able to make better decisions and not looking for panaceas; to be successful, you have to have the mindset that says, 'look, I'm going to take the best technology, but I also know that I need the best human talent too'."