Collaboration is key to influence legislation during Brexit negotiations, says MetaPack CEO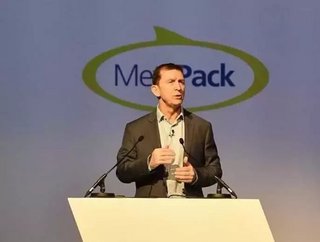 Patrick Wall, CEO at MetaPack, the global leader in eCommerce delivery management, yesterday openedThe Delivery Conference 2017,by calling for theindust...
Patrick Wall, CEO at MetaPack, the global leader in eCommerce delivery management, yesterday opened The Delivery Conference 2017, by calling for the industry to collaborate to influence future legislation during the Brexit negotiations.
He said that it would become a priority to push for acceptable de minimis levels and invited all interested parties to join MetaPack and campaign as a single, strong voice.
In his keynote speech at the annual event, he also appealed for retailers, brands and delivery partners to embrace open, integrated technology platforms that would support a common goal of meeting increasing customer expectations.
The conference, which took place in London, attracted over 1300 UK and international delegates drawn from across the retail and delivery spectrum.
Winners of the Delivery Excellence Awards were announced during the event. These have been designed to recognise innovation and outstanding performance. The winners were as follows: Best Customer Experience – On the Dot; Best Use of Returns – ASOS; Best Cross Border Initiative – ASOS; Best Use of Innovation (Carrier Group) – DPD; and Best Use of Innovation (Market Group) – What3Words.
Delegates packed into the presentation theatres which focused on eCommerce and Customer Experience; Logistics and Carriers; Solutions; Returns and International Cross-Border.
Amongst the high profile industry speakers were Olga Bressers, Director Omni-Channel Models Development at Adidas; Meifang Chen, International Business Development at Alibaba Group; Brody Buhler, Global Managing Director, Post & Parcel Industry at Accenture; Boohoo.com's CEO, Carole Kane; Bertrand Bodson, Chief Digital & Marketing Officer at  Sainsbury's Argos; Richard Pugh, Head of Logistics at M&S; Duncan Kendal, Supply Chain Director at Wickes; Catherine Faiers, Chief Operating Officer at Addison Lee; DPD UK's CEO Dwain McDonald; and Patrick Gallagher, CEO at On the Dot.
The Delivery Conference, which this year attracted 46 sponsors and exhibitors, also gave visitors the opportunity to visit key innovators in logistics, retail and technology on the exhibition floor for face to face discussions. 
"This one day event packs a heavy punch when it comes to delivering information, insight and inspiration," commented Chris Hoskin, Head of Marketing at MetaPack.
 "Delegates have enjoyed presentations from leaders in the retail, brand and carrier sectors designed to provide powerful food for thought, and they have had the opportunity to discuss the themes and events that are influencing us not just now, but into the future."  
The January issue of Supply Chain Digital is live!
Follow @SupplyChainD on Twitter.
Supply Chain Digital is also on Facebook.