Driver shortages: Why the industry needs to be worried
By Rob Wright, Executive Director, SCALA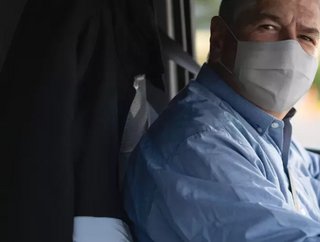 Logistics professionals need urgent solutions to a shortage in drivers caused by a perfect storm of Brexit, COVID-19 and compounding economic factors
While driver shortages are a global problem, with a recent survey from the International Road Transport Union suggesting that driver shortages are expected to increase by 25% year-on-year across its 23 member countries, the issue has very much made itself felt for UK businesses in recent weeks. 
A perfect storm of factors, which many within the industry have been wary of, and warning about, for months, have led to a situation wherein businesses are suddenly facing significant difficulties around transporting goods to shelves on time, as well as inflated operating costs for doing so. 
What's more, the public may also see price rises as a result due to demand outmatching supply for certain product lines, which in turn brings with it the risk of customer dissatisfaction and a hit to brand and stakeholder reputation. Given that this price inflation has been speculated to hit in October, when the extended grace period on Brexit customs checks comes to an end, the worst may be yet to come.
"Steps must be taken to make a career in the industry a more attractive proposition for younger drivers, which will require a joint effort from government, industry bodies, and the sector as a whole"

That said, we have already been hearing reports of service interruption due to lack of driver availability, meaning that volumes aren't being transported, or delivered, to required schedules and lead times. A real-world example of this occurred on the weekend of 4-6 June with convenience retailer Nisa, with deliveries to Nisa outlets across the UK affected by driver shortages to its logistics provider DHL.
But where has this skills shortage stemmed from? 
Supply is the primary issue. Specifically, the number of available EU drivers has decreased by up to 15,000 drivers due to Brexit alone, and this has been further exacerbated by drivers returning to their home country during the COVID-19 pandemic, as well as changes to foreign exchange rates making UK a less desirable place to live and work. This, alongside the recent need to manage IR35 tax changes, has also led to significant inflation in driver and transport costs.
COVID-19 complications have also meant that there have been no HGV driver tests over the past year, meaning the expected 6,000-7,000 new drivers over the past year have not appeared. With the return of the hospitality sector we understand that this is a significant challenge with, for instance, order delivery lead times being extended.
It is little surprise, therefore, that the Road Haulage Association (RHA) earlier this month became the latest in a long line of industry spokespeople to write to the government about the driver shortage for trucks. The letter echoed the view held by much of the industry, that the cause of this issue is both multi-faceted and, at least in some aspects, long-standing. 
So, many in the industry are in agreement as to the driving factors behind this crisis. But what can be done? 
Simply enough, outside of businesses completely reorganising their supply chain network, external support is needed. In the short-term, the government should consider providing the industry with financial aid, and this can also be supported more widely with legislative change. 
Specifically, immigration policy could be updated to place drivers on the shortage occupations list, which would go some way towards easing the burden created by foreign drivers returning to their home countries. Looking elsewhere, government should also look for ways to increase the availability of HGV driver tests after the blockage created by the coronavirus lockdowns.
Looking more long-term, steps must be taken to make a career in the industry a more attractive proposition for younger drivers, which will require a joint effort from government, industry bodies, and the sector as a whole. As it stands, multiple sources suggest that the average age of truck drivers in the UK is 48, with only one in every hundred drivers under the age of 25. We must therefore do more to increase the talent pipeline coming into the industry if we are to offset more significant skills shortages further down the line. 
On the back of a turbulent year for the supply chain industry, it has become increasingly clear that the long-foretold shortage of drivers is now having a tangible and, in places, crippling effect on supply chains. 
Drivers, and the wider supply chain industry, have rightly been recognised for the seismic role they played in keeping the nation moving and fed over the past year under unprecedented strain. If this level of service is to continue, we must now see Government answer calls to provide the support the sector needs, and work hand-in-hand with the industry to find a solution. If we do not see concrete action to this effect soon, we are likely to be in for a turbulent few months. 
 
Rob Wright is executive director at SCALA, a leading provider of management services for the supply chain and logistics sector