What is DHL Supply Chain's new European Fulfilment Network?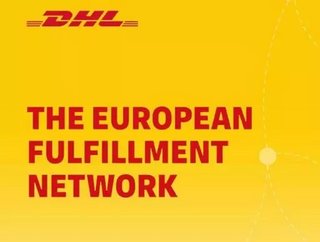 The new service lets SME online retailers tap into DHL's scale and increase supply chain speed, flexibility and resiliency across Europe...
DHL Supply Chain today launched a new service called European Fulfilment Network (EFN), a nexus of e-fulfilment centres spread across Europe. 
The service will benefit the growing number of small and medium retail businesses that now rely heavily on online sales and deliveries amid COVID-19 restrictions to remain a going concern and drive growth - as a result placing themselves in direct competition with the world's biggest marketplaces and omni-channel retail outfits. 
Businesses can leverage DHL's scale, accelerate and standardise delivery times for end-consumers, and in some cases cut costs through sidestepping international shipping fees and intermediaries. A pilot customer improved its cost to serve across Europe by 30%, DHL reports, mainly due to shipping through domestic rates rather than international ones. 
What is the European Fulfilment Network?
At a glance:
30 fulfilment centre across Europe
Key locations: Paris, Moscow, Berlin, Madrid
Processing, picking, packing and shipping online orders
Benefits for new Brexit obstacles 
The EFN comprises 30 fulfilment centres across continental Europe and the UK. These are part of DHL's pan-Europe network and have been chosen due to their strategic position in major cities and population centres, including Paris, Moscow, Madrid, Berlin, Rome and Amsterdam. The centres all offer specialisations in processing, picking, packing and shipping online orders and are located in close proximity to other delivery services. 
Ultimately the EFN allows SMEs to take advantage of "all of our established services in a way that is flexible and tailored to their needs", says Hendrik Venter, CEO DHL Supply Chain MLEMEA. "We can support customers across the entire supply chain – from inbound handling and storage, pick and pack, last-mile delivery as well as returns handling."
This approach will put SMEs on more level footing with multinational ecommerce giants who can afford to operate in multiple markets and commit to next-day deliveries, a timeframe which is fast becoming industry standard and an expectation of consumers. DHL customers can also tailor the service to specific regions or countries as necessary, as well as scale up to match order volumes. 
Battling Brexit 
Brexit now poses new hurdles for businesses to clear at EU-UK customs, with regulation and paperwork already impacting supply chains and slowing the transfer of goods. DHL says its service will help businesses on both sides of the equation that require greater supply chain resiliency and the flexibility to react to volume fluctuations. 
"Reducing dependency on individual markets and geographies, and having multiple stock points in different countries has been accelerated by the pandemic, and that's here to stay," says José Nava, CEO DHL Supply Chain UK & Ireland. "Proximity to the market and having a scalable network solution will bring huge benefits."