Climate Counts votes UPS No1 for environmental shipping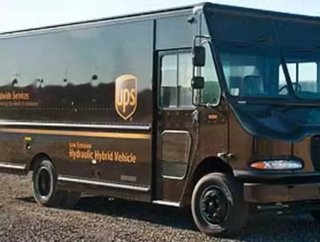 Follow @Ella_Copeland UPS has been awarded the top spot for consumer shipping by environmental ranking organization Climate Counts. The global courier...
UPS has been awarded the top spot for consumer shipping by environmental ranking organization Climate Counts.
The global courier has been ranked number one within the consumer shipping category of the Climate Counts Company Scorecard for the fourth consecutive year, and has tied for second overall in this year's global list of 150 companies.
The only transportation and logistics provider to appear in the top tier of the list, UPS beat the US Postal Service, DHL and FedEx. The accolades came during the company's busiest time of year, when consumers' impact on the environment increases due to more shipping during the holidays.
Climate Counts, a nonprofit organization, categorized UPS as "soaring" which recognizes companies that are "demonstrating truly exceptional leadership on climate change." Only 15 companies earned that accolade.
Climate Counts is a non-profit organization bringing consumers and companies together to address climate change. The organisation's annual report rates major consumer brands with a panel of business and climate experts on their approach to climate change based on 22 criteria that measure efforts to assess their climate footprint, reduce greenhouse gas emissions, support progress on climate legislation and communicate their efforts clearly to consumers.
This year's report shows that 66 percent of companies scored have publicly available climate and energy strategies, compared to just 25 percent in 2007, the first year the company issued the report. The scorecard, which rates UPS at 89, also shows the average score for all companies is 52.1, the first time the overall average has exceeded the 50 point margin since the first report in 2007.
"During this shopping season, the Climate Counts Scorecard offers environmentally-conscious consumers a convenient tool to make more sustainable gift-giving choices," said Scott Wicker, UPS Chief Sustainability Officer. "Being cited by Climate Counts once again validates UPS's industry leadership, our commitment to our customers, and our commitment to sustainability."