Changes at the top for express shipper APC Overnight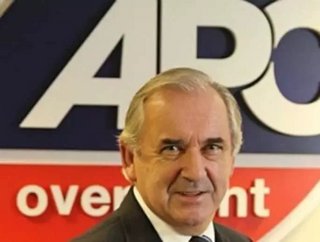 The last three years have witnessed remarkable changes at APC Overnight resulting in terrific growth in pre tax profits from £307,000 to £3...
The last three years have witnessed remarkable changes at APC Overnight resulting in terrific growth in pre tax profits from £307,000 to £3.4 million in 2011 and with a turnover of £58 million. Each month the company delivers 1.4 million parcels nationwide – and the company is on course for another record year in 2012.
Written by Iestyn Armstrong-Smith
The chief architect behind this change in APC's fortunes was Ivor Skinner, who became the company's Managing Director in 2008. When he took over as MD, it was a critical time for the economy with the worldwide recession looming. This would prove challenging not only for APC but also for all businesses in general. With this in mind, APC looked for a focused and determined individual to help take the company forward regardless of the state of the economy; and, Ivor Skinner was the right person for the task.
Ivor Skinner's strong leadership has helped APC weather the storm of an ongoing deep recession and guided the company into record growth and success. His enthusiasm, drive, people skills and passion for success have all helped APC rise above the challenges presented by the recession and increased the company's service levels and its size and stature in the parcel industry overall.
After three years in the driving seat, Ivor Skinner has announced his retirement. His great legacy remains and will be highlighted by the company's imminent move to a new £14 million purpose-built parcel sortation centre in Staffordshire. The new 128,000 ft2 national hub will more than double APC's capacity and is essential to meeting the high demand from customers. Although retiring, he will continue to be very much involved in the company as a main Board Director.
"Being MD of APC has been the pinnacle of my career. I have thoroughly enjoyed it. We have had fantastic success in growing the company over the past three years and we are on track to break all records in 2012," he said.
Ivor Skinner joined the next day delivery company's directorship in 1999. Before becoming MD, he was Director of Administration and the Company Secretary. During his tenure, he has demonstrated strong leadership based on his personal business philosophy of attention to detail, quality of service and value for money. He has also been the media spokesperson for the company and has happily stepped forward to help the press.
SEE OTHER TOP STORIES IN THE SUPPLY CHAIN DIGITAL CONTENT NETWORK
APC Overnight's fast track to the top
Natural disasters put supply chain insurance in jeopardy
December's issue of Supply Chain Digital has launched!
Prior to his career in the logistics industry, he was heavily involved in publishing with Northcliffe Media, launching regional free newspapers. This required working with courier companies to deliver the papers and he recognised that there was great potential for a delivery business in his home area of southwest Wales. In 1989, he, with his wife Gail, set up Celtic Couriers, a long-term member of the APC Overnight network based in Burry Port near Swansea. Initially, Celtic Couriers helped the Welsh automotive industry with same-day deliveries of components to carmakers in the Midlands.
The foundations of success
Ivor Skinner reports that many factors have contributed to APC's upward curve over the last three years. These include continually increasing capacity to meet demand and strengthening the support to the 120+ depots that make up the APC nationwide network. The attention to APC branding for the next day service has given the organisation a much bigger and readily identifiable profile throughout the UK. In addition, public relations work and marketing support with the use of APC's specially designed Strategic Support Vehicle has helped spread the word to customers the length and breadth of the British Isles. APC's promotion of its premium services and its high level of reliability has been instrumental in helping hundreds of customers grow their businesses. The "Handled with Care" services in particular have helped wine, beer and cider merchants and food retailers extend their reach across the UK.
Under his leadership, the management team has maintained its strong direction - and with specialist heads of departments for operations, IT, human resources, network development, sales and marketing, and finance - each area of the operation has contributed to the company's success while other organisations have struggled due to the downturned economy. The company's investment in IT and in new environmentally efficient vehicles and trailers has also helped to drive efficiencies. APC is also a firm believer in training at all levels from sales to driver proficiency; notably, APC hub-based drivers are already well on their way to gaining their Driver CPC qualifications.
Click here to download Supply Chain Digital's iPad app!
Edited by Kevin Scarpati