CH Robinson drives efficiencies for global proppant supply chains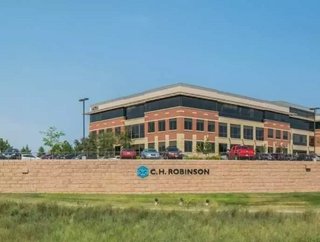 Now, more than ever, proppant manufacturers and oil and gas companies should pay close attention to their supply chains.Driving efficiencieswhile ensuri...
Now, more than ever, proppant manufacturers and oil and gas companies should pay close attention to their supply chains. Driving efficiencies while ensuring a continuous and ample supply of ceramic proppant, a product that is essential to many oil and gas fracking operations, is at a premium especially in the United States.
"Today's game changer is going to be the oil and gas companies that can drive down their supply chain costs by improving efficiencies and adding visibility," said Kent Stuart, director of oil and gas for C.H. Robinson. "The speed of fracking requires a nimble, global supply chain that can be up and running in a moment's notice."
With over 20 years of expertise in the oil and gas industry, C.H. Robinson understands the demands and complexities of shipping proppant, and can help companies improve their global supply chains with the right combination of expertise, processes, and innovative technology as explained in this whitepaper.
By analysing their current supply chains and offering integrated solutions that keep the rigs pumping and proppant in good supply, C.H. Robinson helps oil and gas companies rethink how their supply chains work now, and how a more streamlined supply chain can give them a clear edge over their competitors.
"Oil prices can change dramatically and without warning," said Chris O'Brien, chief commercial officer at C.H. Robinson. "To survive market fluctuations, leading oil and gas companies need to take a more strategic look at their supply chains. Success in this industry will go to businesses that are proactive with their planning."
Transportation costs can easily account for 40-70 percent of the value of the heavy, dense ceramic proppant, which can mean dramatic savings for companies who can manage their spending over time. With multiple currencies, languages, government regulations, service gaps, and surging demands, global ceramic proppant manufacturers have one of the most complex supply chains in the oil and gas industry. With supply chains stretching from China, Russia, or South America to remote oilfield locations in North America, proppant manufacturers must coordinate with an array of independent transportation suppliers, transportation providers, warehouses, and transloaders, often without visibility to their freight in transit.
C.H. Robinson is applying its global network, standardised processes, and proprietary Navisphere technology to add visibility and drive efficiencies into the ceramic proppant supply chain. By utilizing one of the largest ocean, air, and over the road carrier networks in the world, C.H. Robinson is helping these companies remove valuable time from the supply chain while creating global visibility and providing actionable business intelligence that drives continuous improvement.
Founded in 1905, C.H. Robinson is a global provider of multimodal logistics services, fresh produce sourcing, and information services to 46,000 customers through a network of more than 280 offices and over 11,000 employees around the world. The company works with 66,000 transportation providers worldwide. C.H. Robinson is a Fortune 500 company and had annual revenues of $13.5 billion in 2014.

For more information, please visit: http://www.chrobinson.com/en/us/About-Us/Newsroom/Press-Releases/2015/CH-Robinson-Drives-Efficiencies-for-Global-Proppant-Supply-Chains/#ixzz3UT7TE5Ub