CH Robinson awarded with European label for sustainable transport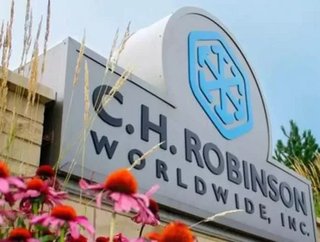 Follow @SamJermy and @SupplyChainD on Twitter.CH Robinson Europe,a steering memberof the Green Freight Europe initiative, has been recognised as a green...
Follow @SamJermy and @SupplyChainD on Twitter.
 
CH Robinson Europe, a steering member of the Green Freight Europe initiative, has been recognised as a green frontrunner in sustainable transport by receiving the First Leaf Award.
The First Leaf Award is exclusively bestowed to companies to have shared CO2 data and information on policies, strategy, and intentions to reduce CO2 emissions stemming from transport operations. The award is part of a four-tier labelling program by Green Freight Europe that recognises and benchmarks members based on their efforts and measures to further improve on CO2 reduction.
Green Freight Europe is the leading industry driven program to support companies in improving the environmental performances of freight transport in Europe A steering member of this pan-European carbon reducing program, CH Robinson actively makes freight transport more sustainable and works to reduce waste and convert unproductive capacity into productive solutions as part of its business model.
Pjotr Horowitz, Director of Transportation in Europe for CH Robinson, said: "As part of our business model, we use a combination of modes to improve efficiency, employ sophisticated technologies to reduce empty kilometres, and stimulate our employees to reduce waste.
"It is an honour to have received this award from Green Freight Europe, as we our proud of our efforts, our technology, and our people."
For CH Robinson, sustainability is an overall approach to business; a way to add value, improve efficiencies and invest in the long-term success of our customers, carriers, and employees. The company accomplishes this through reducing empty kilometres and fuel consumption by selecting efficient modes of transport and optimising shipments, developing transportation and network optimisation strategies for shippers who improve efficiency savings through consolidation.
CH Robinson operates through a network of offices in North America, South America, Europe, and Asia. For more information about C.H. Robinson, visit http://www.chrobinson.com.