Asian airlines grounded by IATA report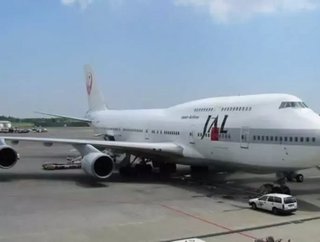 Air freight in Asia might not be taking off anytime soon. The International Air Transport Associations (IATA) Financial Monitor for June and July has s...
Air freight in Asia might not be taking off anytime soon.
The International Air Transport Association's (IATA) Financial Monitor for June and July has shown deterioration, with Asian-based airlines taking the biggest hit.
Second quarter net profits for the airlines reporting figures so far total $1 billion, which follows first quarter losses totaling $1.8 billion.
The Flight Monitor reports states that debt and continued inflation has forced governments to tighten economic policies, with jet fuel prices being another concern. Worries on fuel supply, particularly with the situation in Libya, have offset potential demand reductions.
Business travel has been a major growth factor for airlines, according to the IATA, but a sharp fall in business confidence could hurt an air freight market that continues to be stagnant.
SEE OTHER TOP AIR FREIGHT STORIES IN THE SUPPLY CHAIN DIGITAL CONTENT NETWORK
Supply chain retooling is Airbus' greatest challenge
Boeing's 787 Dreamliner close to arrival
Check out August's issue of Supply Chain Digital!
There is some good news stemming from the report, however. European airlines have shown modest growth at this preliminary stage, and an upward trend in air travel looks to be continuing despite lower levels for June.
According to the report, air travel volumes could expand 4-5 percent this year, which is a good thing because hundreds of new planes are scheduled for delivery this year. Capacity will rise thanks to the addition of more than 1,300 planes to the industry.
In the United States, airlines have fought rising fuel costs with an uptick in passenger yields, which have risen back to pre-recession levels. While Europe and the United States are offered some good news in the IATA report, the rapidly growing Asian market could hit some air freight turbulence throughout the rest of 2011.