The ASEAN Logistics Industry is Turning the Tide on COVID-19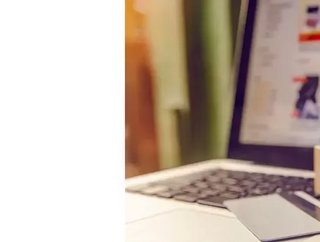 iPrice, Southeast Asia's leading ecommerce aggregator, and Parcelmonitor share their latest report, focusing on logistical strain in ASEAN countries...
When COVID-19 first reared its ugly head, it was Asian nations that suffered from the get-go. In fact, the first reported cases and subsequent social distancing measures were in ASEAN countries, back in February. It was at this point that ecommerce delivery companies suddenly became an essential service provider. They were already used daily across the globe, as a choice, but suddenly entire populations were dependent on the logistical network to get products from supplier to the front door. 
As you know, the majority of the global population turned to ecommerce and online shopping for everyday essentials when the pandemic was at its height. It was better safe than sorry, and, of course, incredibly convenient. At the time, ecommerce aggregator, iPrice Group and Parcelmonitor chose to team up and see the impact of COVID-19 on the ASEAN logistics industry. In April, iPrice reported that health supplements, face masks, and canned goods were among the most sought-after products on regional ecommerce websites.
As a result, it became clear that delivery companies must prioritise these products about all others, to ensure that they successfully reach customers on time, regardless of destination and supply chain adversity. It was, of course, an enormous challenge. 
Unprecedented Challenges
Parcel Monitor, a global ecommerce logistics community, collected data on delivery speed across ASEAN nations during the pandemic and has revealed exactly how difficult it was for some logistics companies to adapt to the new, COVID-19-disrupted norm. 
"The worst impacts of social distancing on ecommerce deliveries were felt in Malaysia, where delivery time rapidly increased from 2.1 days (pre-social-distancing), peaking at 4.6 days (during social distancing). Similarly, in Indonesia, parcels took three days to reach destinations during the implemented social distancing measures, significantly slower than the previous average of 2.3 days."
Whereas, the status quo was a little more normal in both Thailand and Singapore, which successfully locked down their borders before COVID-19 managed to get a hold of their populations. Both countries saw their delivery-times delayed by approximately 0.2 days during the months when social distancing was implemented. 
Ninja Van's Data
Ninja Van, an increasingly popular logistics company that services renowned ecommerce partners like Lazada, Shopee, and Zalora, revealed its personal findings over the tougher months of the pandemic. They reported that ecommerce experience a spike in demand, with traffic growing up to 60 percent in April and May alone. 
Representatives also shared that some shippers were operating on shorter hours ─ a system that was put in place across most of the world, to help protect the health and wellbeing of employees, for a myriad of reason. As a result, Ninja Van found that they were receiving larger, more bulk-like packages to transport from A-to-B, which sometimes slowed down operations, and definitely affected productivity.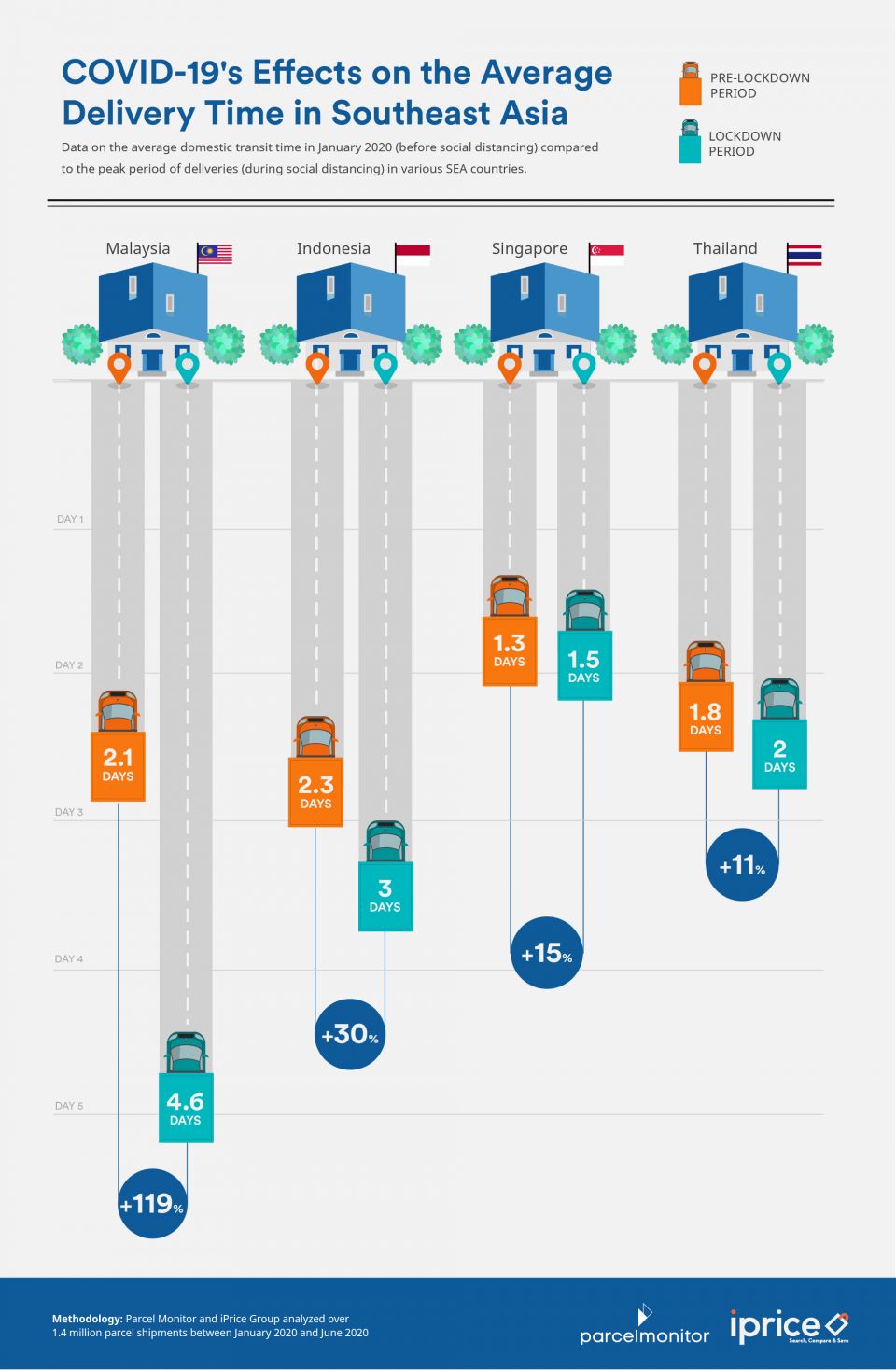 The future, Parcel Monitor believes, is driven by smart solutions ─ the rising usage of parcel locker networks across Southeast Asia. In a world where human contact is now a risky affair, these lockers help to ensure fast and flexible delivery services while minimising direct contact between delivery personnel and customers. 
"For instance, the Singaporean government the development of 1,000 parcel locker stations nationwide scheduled for completion by the end of 2021. Meanwhile, parcel locker stations are also in 86 LRT stations in Malaysia, courtesy of Ninja Van and Prasarana Malaysia Berhad's partnership in 2019, whereas PopBox and Box24 brought the same concept to Indonesia and Thailand respectively."
"This will be a delivery trend that will continue to grow in ASEAN as ecommerce logistics in the region continues to mature," concluded Dr Arne Jeroschewski, Founder and CEO of Parcel Monitor & Parcel Perform.
Dr Jeroschewski further suggests that visibility and transparency on the delivery journey will become a key solution to improve the customer experience for both recipients and merchants. "Customers want to know where the parcels are, what's happening to them, and when to expect their orders at their doorstep," said Dr Jeroschewski
"The pandemic has shown that the demand for ecommerce is on the rise and here to stay for the long haul," Dr Jeroschewski of Parcel Monitor offers an optimistic outlook, "there will be many upcoming opportunities for new players in the ecommerce logistics space to take advantage of this growth in ecommerce, and they may offer an even better experience to the customers."
Click to read the rest of iPrice Group and Parcelmonitors report!