APC Overnight's fast track to the top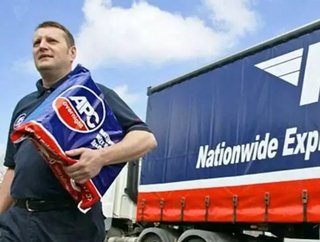 Written by Iestyn Armstrong-Smith Each month, APC Overnight collects, routes and delivers more than 1.4 million parcels throughout the UK. It is the ne...
Written by Iestyn Armstrong-Smith
Each month, APC Overnight collects, routes and delivers more than 1.4 million parcels throughout the UK. It is the next day delivery courier of choice for many thousands of small and medium sized enterprises; the very companies that are essential for getting the nation back to a healthy economy. APC is the UK's largest next day delivery network with more than 120 local depots covering all geographic areas, which enable entrepreneurial companies to gain easy access to a range of next day delivery services that suit their business needs.
APC specializes in timed deliveries, offering a choice of convenient morning or afternoon options as well as a Saturday service. It is owned and managed by independent local delivery specialists connected into a strong managed system. It was originally created by a consortium of 47 UK same-day delivery companies in the early 1990s.
The company recently announced an increase in pre-tax profits to £3.4 million for the 2010-2011 period, with its revenues growing by 10.34 per cent and its turnover reaching almost £58 million. Due to the ever-expanding business, APC Overnight will embark on building a new purpose-built multimillion pound hub soon. The new 128,000 square-foot midlands sortation hub will have more than double the capacity of the existing site in Essington near Wolverhampton.
The company uses innovative technology, including scanning systems carried by drivers to online ordering and tracking designed to keep customers up-to-date and to integrate with company ordering systems. It regularly upgrades its fleet of local delivery vehicles and HGVs. It recently invested in new tractor units and aerodynamic trailers that give improved fuel consumption and lower emissions and it is investing in innovative lifting deck trailers that improve both safety and efficiency.
What makes APC significantly different from other courier firms is its industry leading delivery performance and customer service, together with its unique personal service approach. This has expanded business at a local level and is helping SMEs to lead the UK out of recession. APC's "Handled with Care" services are also helping fresh produce, wine and food companies extend their reach nationwide. Handled with Care allows forward-looking food producers reach all areas of the UK with their fresh food without complicated refrigerated transport arrangements. They simply send their products in suitable packaging for next day delivery, with APC ensuring they arrive fresh and in perfect condition.
For example, Cheshire fresh meat producer and retailer Chestnut Meats has seen its business grow by 25 per cent year on year since selecting APC Overnight "Handled with Care" next day deliveries. The fast and accurate service ensures that Chestnut Meat home farm reared goat, beef and pork products reach customers in perfect condition without the need for specialized refrigerated transportation.
"We've been able to grow the business with APC Overnight looking after our next day deliveries. The local APC depot is flexible and supportive. Each member of the team understands our business and the importance of ensuring meat orders are handled carefully and delivered on time," says Tim Dobson, co-owner of Chestnut Meats.
"With fresh produce, deliveries need to be treated with urgency because there are no second chances and APC knows how critical this is to us. Even at busy times, such as Christmas and other holidays, the depot has been there for us and made sure we provide good service to our customers."
The local APC branch installed a special web-based parcel collection booking system for Chestnut Meats. This is called NetDespatch Velocity (many APC customers use this system to help speed order fulfillment). This provides fast and simple booking, label printing and consignment tracking with proof of delivery. By interrogating the system, Chestnut Meats can locate any consignment and find out who signed for it. This provides the traceability the company needs for its fresh produce.
APC branches, like their customers, are very entrepreneurial. For example, APC Western Couriers in Caerphilly, Wales, saw a gap in the local market for a high street style parcel post service for the public. The "retail counter" uses the same web-based booking and tracking system mentioned above.  The retail counter is open until 7 p.m., Monday to Friday and until 12 noon on Saturday. It is fully equipped with weigh scales and offers a packing facility should customers require it. Customers simply call in with their consignments, pay with cash, credit or debit card and the job is booked in using the web system.
Other depots such as APC Thistle Couriers, the local depot for Aberdeen, Scotland, are making use of other web technologies to extend service offerings. Using special web software (NetDespatch eTrader), customers can send a parcel to anywhere in the UK from the comfort of their own home and without setting up an account with the courier. Customers simply book a collection online and the courier collects the parcel from their doorstep. The innovative system provides security of payment for APC Thistle Couriers and a competitive, high-quality traceable door-to-door delivery service for customers throughout the UK.
For more information on APC Overnight and its unique, high quality, cost-effective next day delivery services, please visit www.apc-overnight.com