Annual 3PL study reveals trends in logistics industry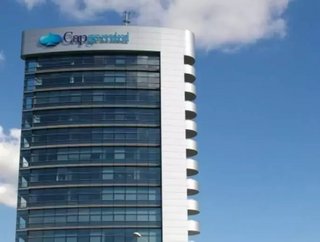 Capgemini Consulting, the global strategy and transformation consulting brand of the Capgemini Group, in cooperation with Penn State University, leader...
Capgemini Consulting, the global strategy and transformation consulting brand of the Capgemini Group, in cooperation with Penn State University, leadership advisory firm, Heidrick & Struggles and global logistics provider, Panalpina, announced the findings of the 16th Annual Third-Party Logistics (3PL) Study, examining the global market for outsourced logistics to help with supply chain management.
The report reveals that the majority of shippers worldwide are increasing their use of 3PL services, with 64 percent of respondents reporting a rise. At the same time, the report indicates an average of 42 percent of total logistics expenditures being spent on outsourcing, the same as last year's study.
However, 24 percent of shipper respondents reported some return to insourcing 3PL services and 58 percent report they are reducing or consolidating the number of 3PLs they use, indicating uncertainty about the global economy continues to impact 3PLs.
The 2012 Third-Party Logistics Study is based on over 2,250 responses from both shippers and logistics service providers in North America, Europe, Asia-Pacific and Latin America, as well as other locations throughout the world such as the Middle East and Australia. In addition to documenting the evolution of the third-party logistics market, this year's report also provides an in-depth analysis of logistics operations in emerging markets and the electronics industry as well as talent management to address the skills shortage in the logistics industry.
SEE OTHER TOP OUTSOURCING STORIES ON THE SUPPLY CHAIN DIGITAL CONTENT NETWORK
Philippine Airlines faces outsourcing opposition
October's issue of Supply Chain Digital has gone live!
Today's 3PL marketplace is experiencing significant change and established 3PLs are adjusting their business models to provide greater value to shippers. The report shows relationships between shippers and 3PLs continue to be successful with 94 percent of 3PLs and 88 percent of shippers stating communication, flexibility and openness are keys to contributing to their success.
Just 68 percent of shippers, however, judge their 3PLs as sufficiently agile and flexible, down from 72 percent last year suggesting this is an area where 3PLs can make significant further contributions to supply chain success.
"Whilst some companies are increasing outsourcing services, we are still seeing the consistent churn that occurs each year with 3PL respondents observing that some of their customers are returning logistic activities back in-house," Dan Albright, Vice President and North American Supply Chain Leader at Capgemini Consulting, said. "It's vital that 3PLs and shippers work in close collaboration and that 3PLs remain innovative by offering value added services to provide true value to shippers to help reverse this trend."
Spotlight: Growth in Emerging Markets while Traditional markets are slowing
A substantial 80 percent of shippers in the survey conduct business with or within an emerging market, with the majority (52 percent) doing so from a mature market. China, India, Brazil and Mexico are considered the top emerging market opportunities amongst respondents.
With mature, industrialized markets largely growing at a slower pace, the emerging markets offer significant growth potential. The 3PL capabilities shippers most value when entering emerging markets are expertise on the latest global trade regulations and managing and optimizing shipment routing based on free trade agreement (FTA) knowledge.
The majority of shippers in mature (65 percent) and emerging markets (73 percent) recognize 3PLs' knowledge of FTAs as very important.
 "Entering any new market requires due diligence and this is more critical when it's an emerging market," Nicholas Wyss, Senior Vice President, Global Head of Industry Vertical Fashion, Panalpina Management said. "Government investment in infrastructure will contribute to attracting global manufacturers and 3PLs to do business in emerging markets.
"Shippers based in mature and emerging markets favor strong support from 3PLs for a successful 3PL operating model in emerging market countries."
Check back later today for Part Two of the 3PL Study!
Click here to download Supply Chain Digital's iPad app!
Edited by Kevin Scarpati