What is the key to delivering a seamless customer experience? A bimodal supply chain strategy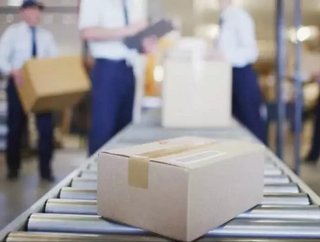 Yesterday, we explored how linear supply chain strategies have become outdated and replaced with bimodal supply chains. Now it is time to explore how th...
Yesterday, we explored how linear supply chain strategies have become outdated and replaced with bimodal supply chains. Now it is time to explore how these are being put into practice within industry.
A great example is the tyre industry: over the last few years, it has been plagued by increased competition, mounting customer service expectations, profitability challenges, and a growing diversity in channels — such as retail stores, online access, automotive OEMs, etc. — with different needs for these different channels and market segments. A one-size-fits-all Mode 1 supply chain strategy focusing on operational excellence, efficiency and eliminating waste alone at the cost of other desirable qualities such as responsiveness, flexibility, and risk management can quickly turn from a short-term market advantage into a long-term competitive disadvantage.
 Automotive OEMs provide longer forecast visibility, stable demand and a large volume of orders, but they also demand lower price. The tyre replacement market, on the other hand, provides shorter lead times, lower order volumes and high demand variability—and the profit differs widely depending upon the product and sales channels. Because brand loyalty on the customer side is a continuous challenge, ensuring that product is available at the point of sale is critical to profitability. Tyre manufacturers are faced with two extremes: the automotive OEMs that provide several months of forward visibility, and the direct consumers who need instant gratification when they enter retail stores.
 Being "customer-centric" and leveraging the bimodal supply chain strategy, a leading tyre manufacturer in Europe has been able to meet the higher service level expectations for different clusters (automotive OEMs, tyre replacement market) in line with its corporate goal. By marrying the service expectations from the different channels with the cost to serve, the tyre manufacturer has been able to profitably match its supply chain to the specific needs of its customer segments.
 For its automotive OEM business, which provides stable demand signal and 3-6 months of advanced commitment, the tyre manufacturer adopted the Mode 1 strategy and deployed inventory further upstream at its plants. This has helped reduce inventory cost due to inventory pooling, resulting in a lower cost-to-serve for its automotive OEM business, which has lower margins.
 For its tyre replacement business, which is characterised by short lead times, the tyre manufacturer has leveraged the Mode 2 strategy, which keeps inventory at its regional DC/central DC to enable responsiveness and capture market share. This results in increased inventory costs relative to the automotive OEM business, but is balanced by higher margins in the tyre replacement business. This is because higher service levels will result in increased costs, which are then recouped through higher pricing. Moreover, the allocation planning and order promising business processes are also aligned by reserving supply for the different segments, so as to maintain the necessary service level commitments to each segment.
 To summarise, each channel, customer and product segment represents a unique value to the organisation. The bimodal supply chain enables different profitable response strategies that encompass the entire gamut of supply chain business processes, including demand planning, inventory planning, manufacturing planning, allocation planning, order promising, etc. These various response strategies are designed to serve the diverse channels, customers and products based on the cost-to-serve, via multiple virtual supply chains, while still using the same physical supply chain grid. By aligning the physical supply chain with different market segments, the tyre manufacturer has been able to make profitable trade-offs between service levels, inventory and cost-to-serve and has realised a double-digit percentage point improvement in its on-time delivery metric.
 Another company achieving success using the bimodal supply chain strategy is a Spanish apparel company. The Spanish clothing manufacturer has a corporate strategy of getting fashion apparel into stores rapidly. For its fashion-conscious customers, it uses the Mode 2 supply chain strategy – leveraging the more responsive European suppliers in order to get fashions into stores rapidly. The European suppliers are more expensive relative to the Eastern European counterparts. However, by being receptive to its fashion-conscious consumers, the retailer is able to command the necessary premiums that come with fashion items. Yet, for staple items with predictable demand, it uses Mode 1 strategy of partnering with Eastern European suppliers, which have longer lead times, but lower costs.  Depending on the life cycle stage, customer etc., the company has the flexibility to move the products from one Mode to the other. Thus, Mode 1 and Mode 2 work in a unified fashion to achieve the overarching corporate business strategy.
The bimodal supply chain strategy is an organisational initiative that requires a combination of people, process, governance and best-of-breed technology. For decades, supply chain professionals using Mode 1 have been rewarded for being firefighters, operationally excellent and risk-averse. Moving to a bimodal supply chain will require a change in mindset, organisation and more holistic cross-functional metrics. Mode 2 rewards people who are innovators, strategic thinkers, risk takers and who take a proactive approach to issue prevention, rather than reactive stance in issue resolution. Putting the right performance metrics and policies in place that reward the Mode 2 process behaviours is key to anchoring this new culture in the organisation. Strong executive leadership and articulation of tangible and intangible benefits and goals through top-down and bottom-up communication is critical to making this culture part of the corporate DNA.
 Best-of-breed technology has come a long way, and best-in-class companies are now leveraging decision-support technology to enable the bimodal supply chain strategy. Essentially, they are leveraging the same physical assets to create bimodal virtual supply chains that match different value propositions to different clusters with corresponding costs-to-serve. As seen from the customer case studies, the bimodal supply chain strategy has resulted in significant benefits for best-in-class companies, including increased margins, competitive advantage and market share, higher shareholder value, and faster time to market.
Written by Salim Shaikh, Sr.Director, Global Industry Strategy at JDA
Supply Chain Digital's November issue is now live. 
Follow @SupplyChainD on Twitter.