US Foods: driving sustainability in its supply chain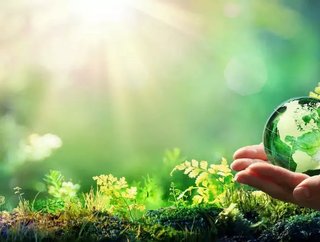 US Foods is a leading foodservice distributor in the United States. It partners with around 300,000 restaurants and foodservice operators to help their...
US Foods is a leading foodservice distributor in the United States.
It partners with around 300,000 restaurants and foodservice operators to help their businesses succeed. US Foods has around 28,000 employees in over 70 locations. The company provides customers with a comprehensive food offering and an in-depth suite of e-commerce, technology and business solutions.
The organisation has a range of different brands that delivers quality, performance and value. These are:
Cattleman's Selection

Cross Valley Farms

Del Pasado

Devonshire

Glenview Farms

Harbor Banks

Harvest Value

Hilltop Hearth

Molly's Kitchen

Monarch

Monogram

Monogram Cleanforce

Optimax

Pacific Jade

Patuxent Farms

Rituals

Roseli

Superior

Thirster

Valu+ Plus
Sustainability goals 
US Foods are centred around improving the efficiency of its facilities and fleet, while decreasing its environmental footprint. Its distribution centres need substantial amounts of energy to store, refrigerate and manage its vast portfolio of products. 
US Foods works tirelessly to reduce the energy intensity of its business, having achieved an over 12% improvement in its broadline business since 2015. The organisation currently operates three Leadership in Energy and Environmental Design (LEED) Silver-certified facilities, with two additional locations in progress in Marrero, LA and Sacramento.
The company is striving to optimise its routing to reduce miles driven and rightsizing vehicles by route type to improve transportation efficiency. This work, as well as its other efficiency measures, has allowed for a reduction in gallons of fuel used annually and decreased Scope 1 and Scope 2 emissions.
There has been a 8.4% decrease since 2015 in gallons of fuel used per case delivered.

There has been a 10% reduction in Scope 1 and Scope 2 emissions intensity since 2015.
SEE ALSO:
Customers with a broad interest in where their food comes from and how they're made, US Foods has several programmes and policies in place to provide a thorough portfolio of innovative products. The company has prioritised key initiatives that the company believes will have the most impact.
Responsible Sourcing Policy

Serve Good

Sustainable Seafood
Its Serve Good programme represents its continued effort at US Foods to serve delicious food while serving good. From sustainably sourced foods for sustainable development to items made from recycled materials, products within the Serve Good portfolio are developed with suppliers that are committed to responsible practices, with many items coming with the reassurance of verification by third-party certifiers. 
US Foods CHECK Business Tools
US Foods' suite of smart and simple tools can help run restaurants more efficiently and with less effort. It is designed to drive traffic, simplify your staffing and reduce waste, which will enable more money to be made long-term. Its team of restaurant experts will recommend custom solutions to suit all requirements and needs, from a handpicked portfolio. Click here to view the full range of services that CHECK Business Tools offers.
For more information on procurement, supply chain and logistics topics - please take a look at the latest edition of Supply Chain Digital magazine.