Unilever, Bank of America and Rolls Royce among companies tackling supply chain emissions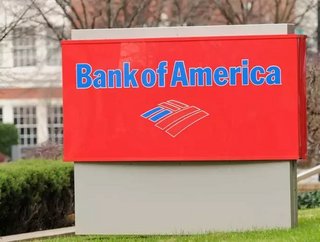 The number of companies forging ahead with an industry-leading approach to tackling emissions in the supply chain has doubled in a year, according to ne...
The number of companies forging ahead with an industry-leading approach to tackling emissions in the supply chain has doubled in a year, according to new research by CDP, with analysis provided by McKinsey & Company.
CDP has awarded 58 companies – out of a total of +3,300 – a place on its second annual Supplier Engagement leader board, double the 29 identified in 2017.
These leaders – which include Bank of America, BT Group, Nestlé, Panasonic, Rolls Royce, Société Générale, Tokyo Gas Co. and Unilever – are recognised for their work with suppliers to reduce emissions and lower environmental risks in the supply chain.
The leaders are announced as more companies than ever before are looking at water security in their supply chains – leading to a 15% rise in suppliers disclosing water data to their customers through CDP in 2017 – and organisations including Klabin, L'Oréal and McDonald's are among the first to work with CDP to tackle deforestation in their supply chains.  
Examples of leadership among the 58 companies include:
Ajinomoto: the Japanese food, chemicals and pharmaceuticals corporation worked with a key supplier to become the only company worldwide to sell drinks in 100% recycled heat-resistant PET bottles, reducing the use of virgin plastics from fossil fuels by around 2,000 tonnes a year.
Kellogg Company: the global food company operates its Origins program across 21 countries, supporting around 294,000 farmers to become more sustainable and build resilience to the impacts of climate change.
Sky: in partnership with a key supplier, the European entertainment and telecommunications company is pioneering a circular economy model for its new set-top box, using sustainable product design to create a closed loop system with zero waste to landfill. 
Gabrielle Ginér, Head of Sustainable Business Policy at BT Group said: "We're proud to be recognised on CDP's Supplier Engagement leader board for our efforts to engage suppliers on climate change.
SEE ALSO:
"Reducing our supply chain emissions is an essential component of our ambitious science-based target to help keep global temperature rise below 1.5°C. Working with suppliers through CDP's supply chain programme is crucial to driving this change."
Patricia Espinosa, Executive Secretary, United Nations Framework Convention on Climate Change, who has written the foreword in the report, commented: "I am pleased to see that an ever-increasing number of companies reporting to CDP are integrating sustainability-thinking into their business models and applaud the members of the CDP supply chain program for being pioneers in this regard. I encourage businesses to work with suppliers to raise ambition across their supply chain."
The report – which includes commentary from The Carbon Trust – reveals that this leadership is paying dividends, as awareness of climate change-related risks and opportunities is increasing down the supply chain.
Over three quarters (76%) of suppliers responding to CDP have identified some inherent climate change risks to their business and more than half (52%) report that they have integrated climate change into their business strategy.
There is huge potential for positive impact. Reductions equivalent to 551mn metric tonnes of carbon dioxide – more than Brazil's total emissions in 2016 – were reported by suppliers worldwide in 2017. This is an increase from 434mn metric tonnes reported in 2016. Cost savings amounting to $14bn were reported in 2017 as a result of emissions reduction activities.
Yet, this impact is only a fraction of what could be achieved if all organizations at each tier of the supply chain were engaged and working to drive down emissions. Currently, less than a quarter (23%) of supplier respondents are in turn engaging with their own suppliers to reduce emissions, suggesting that many may be missing out on business opportunities and financial savings.
Dexter Galvin, Global Director of Corporates and Supply Chains at CDP, said: "Big businesses have for some time understood the importance of managing their Scope 1 and 2 emissions, but Scope 3 emissions, hidden in the value chain – and far greater in volume – are just as vital.
"While it's encouraging that awareness of climate-related risk is filtering down the supply chain, it's crucial that engagement and action follows. As our findings show, this not only makes sound business sense, but can result in considerable cost savings for both purchasing organisations and their suppliers."