Top Outsourcing Companies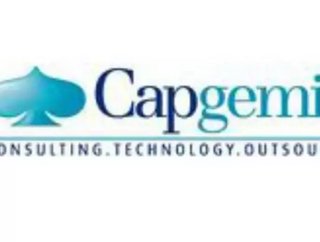 Written by Hubert Giraud Although often overlooked as a part of the services mix in favour of hotter technology solutions like cloud and mobile, all th...
Written by Hubert Giraud
Although often overlooked as a part of the services mix in favour of hotter technology solutions like cloud and mobile, all the signs suggest that business process outsourcing (BPO) is very much in vogue. Analyst firm Nelson Hall estimates that the BPO industry grew by 6% 2011 while the value of BPO contract signings was up 47 per cent year-on-year.  This upward trend was mirrored in Capgemini's full year earnings announced on 16th February. We saw BPO activity rise 18 per cent from 2010 to 2011, including contracts with Tesco in the UK.
Supply chain BPO is an exciting and important part of the expanding BPO services landscape. Within Capgemini business process outsourcing is one of the fastest growing business units and across the company, Supply Chain Management is seen as a key part of our long term growth plan and strategy. Capgemini's Annual Third Party Logistics survey shows that 42% of total logistics expenditures among shippers who use 3PL services are directed to outsourcing and this is predicted to rise. But why?
Rising fuel costs, volatile financial markets and stratospheric economic growth in the BRIC countries has placed considerable strain on the global supply chain in recent years. Data from Capgemini Consulting's Supply Chain Agenda 2011 showed that among leading international companies, 40 per cent identified market volatility as their greatest challenge, with 45% pointing to supply chain visibility as a core area of focus for the organisation. Supply chain BPO services is a growing area of BPO and the business model can be deployed to help organisations harmonize and standardise processes and together with the application of technology, enablers provide vital visibility whilst reducing costs and driving up competitive advantage in the supply chain.
Take the decision of global enabler of communications services Nokia Siemens Networks as an example. Last year, the company partnered with Capgemini to improve the order management end to end process including preparation for delivery, customer order management, distribution and customer invoicing - delivering shorter lead times, better quality and increased efficiency. Under the terms of the agreement, the bulk of Nokia Siemens Networks supply chain back office joined Capgemini's BPO Supply Chain Services teams from several countries including Brazil, China, Finland, Germany and India.  Today, more than 650 Supply Chain professionals provide logistics and order management services to NSN.
Linked to supply chain, use of BPO in sustainability management is also on the rise.  In recent years the pressure on organisations to operate more sustainably has intensified, and tightened regulation has increased the amount of scrutiny companies are subjected to. By outsourcing the sustainability data collection process to a third party, organisations are better equipped to comply with the multitude of regional regulations and boost operational efficiency whilst reducing their carbon footprint. Tesco's decision to partner with Capgemini on a managed service for energy and carbon data management that will lower the retailer's carbon footprint globally is an example of this burgeoning trend.
As companies face an increasingly global business environment, growing supply chain costs, and a larger ecosystem of partners and customers, a streamlined and sustainable supply chain will be key to growth. We anticipate a collaborative and strategic partnering approach to supply chain transformation using a BPO business model will be an important support solution for organisations seeking to optimise their supply chains, increase visibility and drive down costs simultaneously with improved performance.