Three ways to increase supply chain speed in manufacturing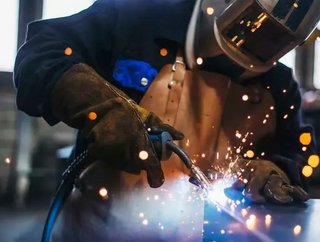 Supply Chain Digital takes a closer look at how organisations can speed up their manufacturing supply chain. As the world continues to mass adopt innov...
Supply Chain Digital takes a closer look at how organisations can speed up their manufacturing supply chain.
As the world continues to mass adopt innovative technology and the ease in which consumers are able to receive information via the internet increases, consumers are demanding more immediacy when it comes to the services and the products that manufacturing organisations provide. WIth this in mind, industries need to ensure that they are prioritising speed across their operations, in order to meet customer demands.
With supply chains becoming increasingly virtual as a result of innovative technology, the manufacturing sector needs to focus on developing a clear strategy in order to boost its overall responsiveness to demands. Three best practices to speed up the supply chain from the initial upstream planning stage through to the final mile of deliver include:
Investment in transparency and visibility
Visibility tools - technology which is more important than ever before! Supply chain visibility is an effective way to gain real time information about business operations such as order statuses.
By using the right kind of visibility too for your operations, could have a considerable impact on the velocity of a supply chain, a result of having immediate access to information required. A capability which is extremely important for those looking to complete multiple same-day delivery orders. 
Reviewing suppliers
Reviewing suppliers can be one of the key ways in which an organisation can transform its supply chain to increase effectiveness and speed. 
It is important for organisations to look at the historic data of their suppliers continuously to detect suppliers that are continuously inconsistent with stock such as being slow to deliver or out of stock, then reviewing these suppliers can help an manufacturer to make sufficient changes to its supplier base to improve its production speed.
SEE ALSO:
Warehouse automation
Automation - technology which is changing the world of manufacturing. This innovative technology is providing a lot of new opportunities for the industry, with warehouse automation quickly becoming the industry standard. 
Within manufacturing warehouses the use of automation removes the risk of human error, allowing high levels of accuracy, velocity and flexibility. With supply chain automation, manufacturers will experience more cost effective, accurate and profitable operations. Those who are not yet utilising this technology will see delivery and supply chain speed slow down. 
With the ever evolving technology industry it is important for the manufacturing sector to continue its digital transformation, as well as keeping up with the latest trends and expectations. If manufacturing supply chains fail to adopt such changes they risk facing a drop in industry.
Ultimately when it comes to a manufacturing supply chain, it is important for organisations to focus on accuracy and speed in order to grow within the industry.
For more information on procurement, supply chain and logistics topics - please take a look at the latest edition of Supply Chain Digital magazine.