Three tips for successfully onboarding new suppliers
By Daniel Weston, Europe Chief Operating Officer, Adjuno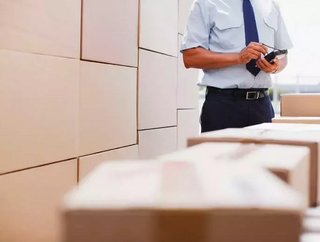 Supplier Management is a discipline that enables businesses to control costs, drive service excellence and mitigate risks in order to gain increased val...
Supplier Management is a discipline that enables businesses to control costs, drive service excellence and mitigate risks in order to gain increased value from suppliers during their relationship lifecycle. The cost of managing suppliers can be substantial, but it doesn't have to be. All it takes is a little analysis and good planning.
Below are three examples of good practice that begin from the stages of onboarding and how it could help save costs and time.
Operate a single profile for all your suppliers
Operating with multiple supplier databases is a breeding ground for data inaccuracy and a drain on your admin resources due to the need for version control, cross-referencing and double-checking of data.
For example, if your supply chain team is sourcing raw materials and products, whilst negotiating contracts independently from your purchasing team, it's likely that there will be multiple supplier databases in play. Therefore, it will be challenging to get central visibility of what your supplier relationships are not just company- wide, but on a global scale. It will be even more difficult to gain visibility of who all your subcontractors are, or even third party managing agents for outsourced products and services. But easy visibility to this information is vital.
See Also:
By creating and providing access to a central supplier profile for your entire organisation you will be able to gain transparency of the whole business and supply chain process. In order to avoid the costs associated with getting a single view of real-time supplier information, that's accurate and up-to-date, you should share this responsibility with your suppliers. Suppliers should be connected to your profile through a portal so that they can input the information directly, leaving your supplier management teams with more time to focus on strategic relationships.
Have a single defined process for supplier authorisation
You may have a central database for supplier profiles, but no process in place that uses intelligent logic to guide the authorisation process. If your whole business does not understand the steps and business functions a supplier needs to go through in order to become approved, then potentially risky suppliers could slip through the net. This scenario could cause long-term damage to your business if the supplier is discovered to be using slave labour, or hazardous materials for the end-consumer and the environment, for example. The bad publicity and legal costs as a result could be sizeable.
Instead, you need a system that has a set authorisation workflow, which identifies the functions across your organisation that need to be involved. As well as what checks need to be in place and by who. You should have a central, predefined method of determining exactly who needs to review and approve each supplier in order to become fully authorised. The system should also have the capability to upload all required documentation so everything is in one place and easily accessible.
Working in this way is best practice to ensuring your business is operating with those companies who meet your organisation's minimum standards across multiple compliance measures, from credit ratings quality assurance and safety through to corporate social responsibility and ethical standards.
Cleanse data and expired documentation
You may have a central database for supplier profiles and store all of your supplier documentation in one place alongside them. You may also have a defined workflow and process in which to setup and authorise new suppliers across your entire business. In addition, suppliers could also be accessing your system directly so that they can input the most up-to-date information to save you time. However, if the information that is added goes out of date, or documents expire and you do not know about this, then this single set of supplier information is still inaccurate and data quality is key for a true view of your entire supply chain operations in order to make informed decisions.
Therefore, your system needs to have rules and alerts in place that tell you when data has changed, when it needs to be checked, or when a new audit or authorisation process needs to take place. It is no good having access to a single set of data if it is still wrong and it will not protect your business against any non-compliance as a result.
In summary
We've all heard the saying 'time is money', and there's no denying that saving costs often hinges on saving time. Onboarding new suppliers should be a streamlined process that takes into account all of your business functions and requirements, as well as ensuring that data is always the most up-to-date. This clear outline will also help your suppliers, as it will enable them to see and understand what your expectations are and how they may not just meet, but exceed them.
By implementing a process such as this you will have more time to spend on strengthening supplier relationships, looking for strategic opportunities, developing innovative new products and exploring new initiatives and markets.