State Of Freight 2020: The Global Supply Chain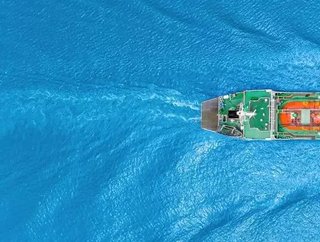 The global supply chain is in a more uncertain and complex state than ever before. We're taking a look at GoComet's report on the sector here...
2020 has been a year of unprecedented disruptions, not only for the supply chain sector, but for the entire world. The outbreak of the COVID-19 pandemic had forced operations to stop for a time whilst global lockdowns were put in place, with people and businesses staying at home. Operations that carried on throughout were deemed essential, and experienced significant disruptions due to the impact of the pandemic across their supply chains.
Questions hang over how global supply chains will look and operate following COVID-19. Will things ever go back to the way they were before? Nothing can be predicted, not accurately. Building more resilient, agile supply chains is clearly essential to surviving not only this disruption, but anything else that can impact supply chains so significantly in the future.
on the state of the industry, taking a look at the industry and the trends that are shaping its future, in a bid to help supply chain leaders around the world establish where they're standing.
The survey received more than 150 responses from industry leaders, such as Bridgestone, Shell, Honeywell, Ford and Unilever. 
Respondents revealed that there was a general sentiment that the freight industry needs to do more. New ways of thinking and working are needed, with the overall satisfaction score sitting around 7/10. 
Industry leaders who responded to the survey believe that digitisation is crucial to the improvement of industry satisfaction. The widespread implementation of digitised operations would lead to greater efficiency, and would improve visibility throughout operations. This would help to consolidate the end-to-end freight process, and greatly improve how operators felt about the industry. 
Not only will it improve efficiency and visibility, but digitised operations will bring improved adaptability, agility and accuracy to the freight procurement and delivery process.
One in three respondents believe that cargo tracking isn't currently up to scratch. Real-time visibility into cargo movements, and proactive updates on any impacts on the schedule aren't currently as readily and easily available as they should be.
When asked about the future of the industry, and what trends were set to have the biggest impact on it as a whole, the survey found that experts expect automation to be the largest disruptor in the near future. Automated operations are becoming more common in all industries around the world, and this could have a huge benefit on the supply chain, especially where COVID-19 is concerned. Removing human interaction from a number of operations could lead to improved speed and remove the risk of disruptions of stopped products where social distancing is concerned.
To learn more about the state of the industry, and its future,