SAP: supply chain lessons learned from Fyre Festival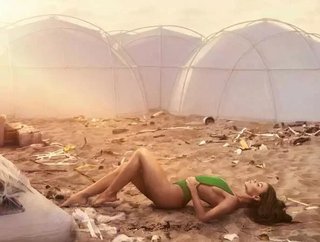 Richard Howells, Vice President of Solution Management at Digital Supply Chain, SAP discusses the logistical challenges facing the organisers of Fyre Fe...
Richard Howells, Vice President of Solution Management at Digital Supply Chain, SAP discusses the logistical challenges facing the organisers of Fyre Festival, and the lessons to be learned from its failure.
In April 2017, the attention of the world turned to the island of Great Exuma in the Bahamas, where a logistical tragedy of spectacular proportions was unfolding. Billed as a luxury, immersive music festival, held over two "transformative" weekends on the "boundaries of the impossible," Fyre Festival promised to be the ultimate getaway experience on a private island once owned by Pablo Escobar. Intended as a promotional event for co-founder Billy McFarland's celebrity booking company, Fyre Festival boasted an A-List lineup including: Pusha T, Blink-182, Major Lazer, Disclosure, Migos and Lil Yachty. A promotional video filled with Instagram influencers, speedboats and (a true masterstroke) adorable baby pigs. Tickets sold for between US$500 and $1,500, with VIP packages costing as much as $12,000 for private airfare, luxury accommodation and gourmet meals prepared by celebrity chefs, including Bahamian sushi and roast pig.
To the horror of the several thousand Instagram influencers, paying guests and local Bahamians, the festival weekend unfolded into one of the most dramatic and highly-publicised calamities in recent memory. Pablo Escobar's private island turned out to be a strip of land on Great Exuma, in spitting distance of a Sandals resort; the luxury accommodation turned out to be a waterlogged shanty town of repurposed hurricane tents; and the gourmet food distributed to guests took the form of a cheese sandwich, which became the most iconic social media post of the scandal. Social media exploded, Instagram influencers were scrutinised for failing to disclose their role as paid advertisers for the festival, co-founder and music producer Ja Rule tweeted that Fyre Festival "was NOT A SCAM" and "NOT MY FAULT", McFarland, Fyre's CEO, was fined $26mn and sentenced to six years in prison, and that, it seemed, was that.
Following the release of two documentaries about the event - Fyre by Netflix and Fyre Fraud by Hulu - in January, 2019, attention has returned to Fyre Festival, which has become synonymous with disaster and unmet expectations. Nevertheless, in February, Ja Rule revealed to TMZ that he is working on the launch of a new app-driven booking service (which has been noted for its similarities to McFarland's Fyre service) Iconn, and is planning a festival to launch the service. The mogul told TMZ that "in the middle of chaos, there's opportunity."
SEE ALSO:
In order to better understand the logistical complexities faced by the organisers of Fyre Festival, and how an organisation looking to replicate the experience (without brand-destroying backlash) could proceed, we spoke with Richard Howells, Vice President of Solution Management at Digital Supply Chain, SAP. "I've been working for SAP for 15 years. I work in the digital supply chain, which includes the entire vertical; the full life cycle of a product or asset from design to deployment, including the sustainability element," Howells says. He has worked in the supply chain and manufacturing space for over 25 years and is currently focused on driving the market direction and positioning of SAP's Supply Chain Management and IOT solutions. Howells' philosophy at SAP is that customer experience is growing in importance as multiple verticals move away from one-time sales towards a service model. "It's not just the automotive industry where you're leasing cars. Everything can be leased. If you don't go to that point, you're still trying to design smarter products to provide a better customer service," Howells says. "It's just a different way of engaging with customers, providing a better customer experience and differentiating yourself from the competition. It's what millennials and Gen Z have come to expect."
Turning to Fyre Festival, an event which, according to Howells, failed to meet the expectations of its millennial target audience, he explains that the event was by no means doomed to failure, and could have been salvaged by better organisation and understanding of its supply chain. "Many of the problems could have been overcome," he insists. "The fact that they chose a remote island, which was meant to be the attraction, was a major issue. They didn't think of the logistics of actually executing an event on that island where there was zero infrastructure. The plan was to import absolutely everything, from portable toilets to water, which was a logistical nightmare. Then they moved it to a bigger island, and it happened to be the same week as the biggest event of the year on that island, their regatta." Poor planning and understanding of the task undertaken are the first major issues that Howells identifies. "The reality is that they didn't realise how big a job it was to plan this type of event. They announced it five months in advance and to execute an event like this on the mainland is a 12-month exercise. They had no experience. You've got to have accommodation for guests, staff and entertainment, but you've got to plan for the right amount of accommodation. You've got to plan for the right amount of food, water and facilities, such as toilets, that need to be imported. You can then work out a schedule of when these things need to be ordered and what they're going to cost," Howells explains. "It's really a budgeting exercise based on demand, to work out the supplies required, in order to plan where that supply comes from, and when it needs to be at the specific venue."  
With his decades of experience in the space, Howells acknowledges that the best laid plans often go awry. "We plan in the perfect world but we execute in the real world, and in the real world, everything doesn't go according to plan. My father always used to tell me that if you fail to plan, plan to fail," he says. In order to counteract the unpredictability, Howells counsels both intensive planning and adaptability. For both of those strategies to be executed, he cautions, visibility along the supply chain is essential. "It's having the ability to see that something has affected the plan, and having the ability to adjust, as well as the visibility across your supply chain and business to detect or predict obstacles." He also notes that, throughout the planning of Fyre Festival "there was very little leveraging of technology. Everything seemed to be conducted via email. There was none of the necessary visibility." SAP's integrated business tools, Howells is certain, could have alleviated a great deal of the logistical problems with the festival. "They'd need an integrated business planning tool, to be able to plan and project what is required, when it's required, and be able to replan as things change."
Looking to the future, Howells cautions "social media gives companies the ability to create a perception of being much bigger, organized or capable than they are in some cases. You have to have processes that deliver on your promises. That's the key. You will get found out if you cannot deliver what the customer is expecting." Whether in the event planning space, digital marketing, or any other vertical, Howells is hopeful that all event organisers and logistics coordinators, at every point on the supply chain, have learned the lessons of Fyre Festival: plan effectively, leverage technology, budget transparently and – perhaps most importantly – don't promise the world and deliver a cheese sandwich in a hurricane tent.