Retail trends transforming the supply chain
By Kees Jacobs, Vice President, Global Consumer Products and Retail Sector at Capgemini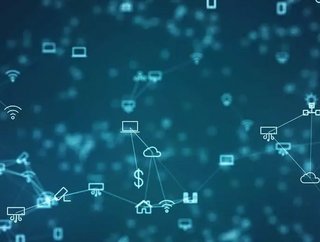 Consumer and social demands are having a dramatic impact on the retail supply chain, driving companies toward a more transparent supply chain – one ro...
Consumer and social demands are having a dramatic impact on the retail supply chain, driving companies toward a more transparent supply chain – one rooted in social ethical and environmental concerns – while also requiring them to deliver more personalized and customized experiences.
Companies need their supply chains to be more connected, scalable and transparent in order to respond to these emerging consumer trends and demands.
Ahead of the festive season, we spoke to almost 7,000 consumers across the US, UK, France, Germany and Spain to understand their expectations of retailers. From the results it's clear supply chain transformation will be essential to meeting consumer expectations.
Not surprisingly, the month before the festive holidays is peak shopping time for consumers, with 30% of shoppers typically starting their shopping from that point, while just 7% will leave it to one week ahead of the big day.
For retailers battling it out for sales this year, the basics of supply and demand are still winning factors. Consumers still consider variety/range of stock available (34%) and convenience of an outlet's location (21%) as the primary factors for choosing to shop with one retailer over another (when price is not a factor).
Sustainable supply
Sustainability has been high on the agenda this year across all sectors. The supply chain has huge potential to improve the environmental rating of products and retailers.
This trend is being driven by consumer-awareness, and when asked in our research where they would most like to see retailers invest this season, products/packaging which more environmentally friendly was the second most popular choice (behind reducing cost), with 21% of all respondents and 24% of those aged 18-24 selecting this option.
Across all countries, respondents in the UK were the most focused on sustainable packaging (29%), followed by Germany (21%), France (19%), the US and Spain (14% each).
SEE ALSO:
Covering all channels
As consumers diversify where they shop, it's increasingly important that retailers can adapt their supply chains to supply all these channels. Physical stores are still set to receive a significant amount of festive spending, with 39% of consumers planning to spend most of their money in-store during the holiday season. Online retailers, which offer access to multiple different brands, will receive the sizable shares - with 32% planning to spend most of their money on these websites.
Gearing your supply chain to meet these diverse expectations is essential, from how you manage deliveries in-store to being ready to distribute orders no matter what channel they arrive via.
From delivery to door
Giving retail and consumer product customers a superior delivery experience without impacting profitability is key for retailers this year. Ensuring the final leg of the journey is now more significant than ever. These last mile delivery expectations are driving the final element of supply chain transformation, but our research found that quality of experience is more important than just time. While some online retailers continue to offer faster delivery options such as overnight and same day, consumers generally expect delivery/collection within three working days to be the norm (33%).
Retailers with an eye on the future also need to look at the delivery expectations of younger generations (18 – 24-year olds), who, our research found, said that new types of delivery would improve their shopping experience. For example, 17% of 18 – 24-year olds said this would improve their experience (compared to 10% on average), while collection lockers (27% compared to 16%) and same day home delivery (33% to 27%) were also particularly popular with younger shoppers.
Retailers need to adapt their supply chain processes to ensure that they don't fail during the last mile of delivery, making sure products get to collection points or straight to the door in a cost-effective way.
The supply chain is the essential piece of the festive puzzle
The festive season is key to retail success, as the most important quarter for retail sales. It could even be make-or-break for some retailers.
The supply chain is going to be essential to meeting shopper expectations and ensuring that all the hard work retailers put in from buying decisions to the in-store experience is realized. Even in today's incredibly complex retail environment, where consumers value variety of products, environmental sustainability and want to shop any time and any place, retailers need to be supplying the right product at the right time at the right price.
By Kees Jacobs, Vice President, Global Consumer Products and Retail Sector at Capgemini
For more information on all topics for Procurement, Supply Chain & Logistics - please take a look at the latest edition of Supply Chain Digital magazine.