Providing Supply Chain Solutions ─ The UPS Way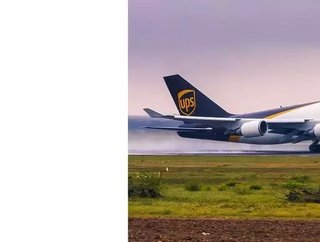 Supply chains get increasingly complex and sophisticated as years go by, and companies like UPS are striving to make them both more accessible and simpl...
In an era of technological revolution, the day-to-day processes of every business have been disrupted and, in many cases, completely changed. The process of digital transformation has touched almost everything, and while it is often positive, it sometimes makes processes far more confusing and difficult to get your head around. 
United Parcel Service, or UPS, the American multinational package delivery and supply chain management company, deals with supply chain management and navigates logistical lanes on a daily basis. The company is willing to help you too; the company "famous for delivering packages all over the planet with legendary precision also offers a wealth of services and expertise to help streamline global supply chains, too." 
It's a great time to look at UPS's solution, too, given that updated research on by 'Market Growth Insight' has just delivered pivotal information on the market including the challenges, drivers, opportunities, and restraints. The report reveals the changing competitive dynamics in the global B2B marketplace and announces the incredible projection of growth through 2026, based on analytics and statistics from 2020 during the COVID-19 pandemic.
It's clear that the very best supply chains are continuously working ─ they never stop running, and they're resilient to the potential adversity and threats that natural disasters and human interference sometimes present. UPS keep their clients and customers' humming along by helping them in three fundamental areas: "the doing; the seeing, and the optimising." Why? Because, as the company says, "it just makes sense: if you're better at those things than other companies in your industry, then you enjoy a significant competitive advantage." 
It's just common sense, really ─ and UPS are more than happy to help you apply it. It should always prevail, after all. 
Doing: Execute & Manage
One of the biggest issues that small-and-medium-sized businesses face is administrative; as you innovate solutions to problems, launch new products, and start to see the cash rolling-in, your business tends to scale upwards. With that comes new products, extensive stock lists, and a myriad of suppliers. It can get a little complicated, trying to keep track of who's who and what's where ─ UPS Supply Chain Solutions provides a platform where you can consolidate and unify all of the details in one place ─ it's effective, efficient, and most importantly, it is simple. 
And, of course, you'll have the might of UPS behind you ─ a world leader in logistics across all mediums of transportation; one of the world's top customs brokers, and all the knowledge in the world about warehousing, distribution, and all the additional factors of logistics services.
Seeing: Transparency For All
Have you ever heard the term, "It takes a village"? If you haven't, it simply means that it could take a lot of people to get the job done ─ something that is wholly applicable to the global supply chain network. There are many cogs in the supply chain engine, and each one has to be clearly visible to ensure that it is working correctly and in unison with the others. UPS have invested billions in smart technology so that their platform users can monitor orders from end-to-end; this transparency is crucial for customer satisfaction and, if ever an issue crops up, you will be able to anticipate and counteract is before any damage is done. 
"When you can see things clearly, you can tell customers, "We got this." 
Optimising: Getting the Best
Optimisation. What can we say about optimisation, other than the fact that it is absolutely crucial to just about every service offered by a business, today? When it comes to supply chain management, UPS has been around for a long-time; the company is like an industry-seasoned veteran with years worth of expertise that they're willing to share with the 'new kid on the block'. UPS's depth and breadth of supply chain experience can add unexpected value to your company ─ they can make sure you get your end-to-end supply chain right; your logistics network; supplier and cash management, and they can even assist you with global trade compliance support. 
You should note that not every supply chain management solution provider offers the latter. 
But that's my opinion. Why not take a look at UPS Supply Chain Solutions, yourself, and see if they can level up your supply chain game? 
SEE ALSO