Providing a customer-centric approach at CGS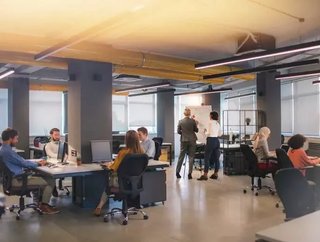 The importance of providing a customer-centric approach is key to the success of all companies in the supply chain space. By understanding customer...
The importance of providing a customer-centric approach is key to the success of all companies in the supply chain space.
By understanding customer's needs and responding in kind to the latest industry trends, Computer Generated Solutions (CGS), is well-versed on the ever-changing demands of the sector. With technology becoming a prominent component that needs to be constantly considered and nurtured, CGS is observing the place that artificial intelligence (AI) and machine learning (ML) has in the future of the supply chain. Seeking to support clients' most important business activities, CGS provides a complete end-to-end supply chain solution that consists of ERP, PLM, planning, manufacturing, logistics, B2B eCommerce, shop floor control, warehousing and collaborative supply chain management.
Ajay Chidrawar, Vice President, Global Product Management & Customer Success, discusses the ways his firm helps to equip companies with solutions to enable significant improvement to operation as well as reflecting on technology's impact in the supply chain space.
As a way of introducing yourself, can you start off by telling me a bit about your career and your journey to finding yourself with CGS?
I came to CGS in 2016 to lead the product management of our global applications division. Under the applications umbrella, we have our supply chain end-to-end solution, BlueCherry®. Prior to joining CGS, I spent 15 years working with or leading customer success or product management divisions of software solutions companies. Harnessing that experience – selling to, deploying and supporting global customers – at CGS, I lead the product management and customer success teams of our applications business to ensure successful and profitable growth.
In your own words, how would you describe CGS? What gives it an edge over competitors?
CGS is a global provider of business applications, enterprise learning and outsourcing services, supporting clients' most fundamental business activities. The BlueCherry Suite addresses the needs of the end-to-end supply chain, from planning and product development to manufacturing and sales. 
Having experienced significant growth since your founding in 1984, CGS now conducts operations across a range of territories such as North America, Latin America, Europe, Middle East and Asia. How challenging was the process of expanding?
CGS opened its doors in April 1984 as an IT consulting business dedicated to the apparel industry at the heart of New York City, primarily serving the city's garment district through apparel software services. Phil Friedman, CGS Founder and CEO, was determined from early on to create a diversified company where CGS would not be limited to one service, or one product, but be able to provide many different services under one umbrella. Over the last 35 years, the company added learning and outsourcing (IT and business process outsourcing) to its offerings.
In your own words, can you talk me through the platforms and services that CGS provides?
CGS has three business divisions: business applications, enterprise learning and outsourcing services. I work with the applications division, which provides a complete end-to-end supply chain solution, encompassing ERP, PLM, planning, manufacturing, logistics, B2B eCommerce, shop floor control, warehousing and collaborative supply chain management.
In what ways, do you provide companies with solutions that helps them improve and synchronize their processes throughout the supply chain?
CGS provides a number of different solutions to our customers to help them improve their supply chain processes. Our BlueCherry Enterprise Solution offers end-to-end solutions (including ERP, PLM and EDI system capabilities) for wholesale brands and apparel manufacturers.
When we say end-to-end solutions, it means that we are truly tackling everything from planning to execution to analytics. In addition to the solutions we currently offer, we are also using and integrating new technologies such as robotic process automation (RPA) and augmented reality (AR) to continuously innovate and improve our customers' processes. 
With digital transforming affecting all industries worldwide. In what ways is new technology such as Big Data and AI utilised at CGS?
CGS is exploring a variety of next-gen technology initiatives. Our company is committed to providing our customers with the best experience, which means continuing to innovate with them. Big Data is the lifeblood of many of our solutions. For manufacturers, the ability to manage data and analyse it in real-time is vital to stay competitive.
We are also constantly looking for ways to simplify existing processes. RPA solutions can help alleviate manual and repetitive tasks and up-level the employee's role. Across the apparel industry, we are also seeing more manufacturers adopting AR as a way to help designers and manufacturers collaborate in real-time.
SEE ALSO:
Technology is often considered a vital tool industry-wide, however, how do you avoid potential problems arising in AI and machine learning?
AI and machine learning are vital to the future of the supply chain, but humans will always play a crucial role in supply chain management. We view technology as a tool to empower humans, allowing them to take on more strategic management roles. Take Big Data for example, the insights we are able to garner from our solutions are helping humans make more timely, strategic and impactful decisions. With the amount of data available today, it would be impossible for humans to manually sort through all that information. The same goes for AI and machine learning. These technologies are allowing humans to do their jobs better, rather than completely disrupting industries.
With a high value placed on enabling companies to make better decisions, how important is keeping up with the latest trends to ensure you are delivering exactly what your customers need?
At CGS, we take a customer-first approach to all of our digital transformation initiatives. We partner with our customers, examine any issues that may be causing headaches and identify the appropriate solution, including technology, to address those needs.
How do you ensure you always deliver on customer-centricity?
The key to delivering on customer-centricity is focusing on the customer needs and tailoring your product plans to meet these needs. For example, our customers recently expressed the need for better measurement technology, so we added these capabilities to our product roadmap. We regularly meet with and survey our customers about their 'wish-list technology initiatives' and pain points to get a better understanding of their business needs.
Are there any companies that you partner with that help drive operations? How is this relationship mutually beneficial and important?
A good example is our partnership with Juki, the largest supplier of industrial sewing machines. BlueCherry Shop Floor Control is a real-time application that automates the collection and reporting of production activities with smart devices on the factory floor. Integrating with Juki, we offer "smart solutions" via sewing terminals, allowing manufacturers to track and collect data throughout the production process. This integration is allowing factory floor managers to be more proactive, addressing issues as they arise to improve overall efficiency and productivity.
Without a crystal ball, what do you anticipate the future of the supply chain to look like?
One major trend we are seeing throughout the industry is the increased use of 3D software. Historically, when designers would send through ideas, there was a lot of back and forth as to product design. 3D solutions allow for real-time collaboration, speeding up the design process and allowing products to enter the market more quickly.
Can you talk me through any plans for the future?
In May 2019, our organisation acquired Visual Next, a provider of end-to-end software to apparel, footwear, uniform and fashion accessory companies. The integration of Visual Next's solutions is our immediate focus, incorporating the latest in technology to create a unified next generation offering that supports the rapidly evolving needs and accelerated growth of apparel, fashion and lifestyle brands.
For more information on all topics for Procurement, Supply Chain & Logistics - please take a look at the latest edition of Supply Chain Digital magazine.