Poor tech strategy 'undermining supply chain transformation'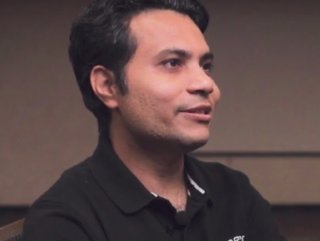 Sunil Kardam, Head of Analytics at data science company Gramener, says that a misalignment between business goals and digital strategy is often to blame for the failure of supply chain digital transformation initiatives.
Gramener's Sunil Kardam urges businesses to align business goals and tech strategy for supply chain transformation success
A mismatch between tech initiatives and business goals is the main reason many digital transformations fail, a leading data analytics specialist says.
According to Deloitte, 70% of Digital Transformation results in failure, and even when organisations succeed, it can take them years before they are ready to compete in the digital market.
Speaking to Supply Chain Digital, Sunil Kardam, Head of Supply Chain and Logistics at data science company Gramener, says that a misalignment between business goals and digital strategy is often to blame.
Kardam says: "For example, if your ultimate business goal is to reduce inventory costs then investing in a real-time tracking platform might not be a wise move.
"Although such a solution can provide real-time insights into shipment status and allow you to quickly identify any potential issues or delays, it will not contribute to lowering inventory expenses."
This is why, he says, supply chain organisations need to identify the challenges and pain points they want to tackle, and then involve stakeholders from various departments in the digital transformation process to increase efficiency.
Stakeholder involvement crucial to tech programmes
He adds: "Consider a company looking to enhance its inventory management through an advanced analytics system. To guarantee success, it needs to work with sales and marketing departments. This way, the analytics system can take into account real-time market trends and customer demand, resulting in accurate inventory forecasts and an efficient supply chain."
Kardam also gives the example of a logistics company that's aiming to enhance its supply chain visibility by implementing a real-time tracking system.
"In that case," he says, "they would need to collect data from different suppliers and carriers. But if there's any inconsistency during data extraction the system will fail to provide accurate shipment information, leading to delivery delays and customer complaints."
Kardam says this happens "more than you might think", because 70% of companies don't have a data strategy in place, making it difficult to access real-time data and ensure accuracy.
He stresses that this is why supply chain companies need to set standards and principles regarding how they will collect, manage, and analyse information if they want their digital transformation initiatives to be a success.
"Employee proficiency plays a crucial role in the success of digital transformation strategies," he also points out, adding: "By providing comprehensive training on how to use digital tools effectively, supply chain companies can empower their teams to minimise mistakes and harness the full potential of new solutions."
Training a must in supply chain digital transformation
He points out that training gives employees a deeper understanding of data security and privacy measures when using digital technologies.
"This in turn safeguards supply chain businesses from mishandling sensitive information, data breaches, and legal consequences," he says. 'This improves brand image and fosters trust among its customers and employees.
Tech interoperability is another key area, says Kardam.
"In order for a digital transformation initiative to be effective it's essential the different technologies can interact with each other without disruptions.
"Given supply chain companies typically rely on various solutions and platforms – such as inventory management, order processing, logistics, and customer relationship management – selecting digital products that are compatible with the existing systems is critical.
"This is mainly because compatibility allows information to flow freely across systems and provides a comprehensive and real-time view of the entire supply chain."
He adds: "From application programming interfaces (APIs) to establishing data governance, there are various tangible initiatives that can help businesses achieve compatibility and ensure a successful digital transformation initiative."